"Virgen de la O" Procession on Christmas Day
In the afternoon on Christmas Day the procession Virgen de la O departs from Escuela de Cristo Church and winds its way through the streets of La Antigua.
The Procession carries the pregnant Virgin Mary eight days before the birth of Jesus. This is the reason she carries a very small image of Baby Jesus on her chest.
The name Virgen de la O comes from the old antiphonies (music and singing split into two parts) from the 17th to the 23rd of December.
After prayer the choir holds a long "O" symbol in expectation of the universe for the coming of the Messiah.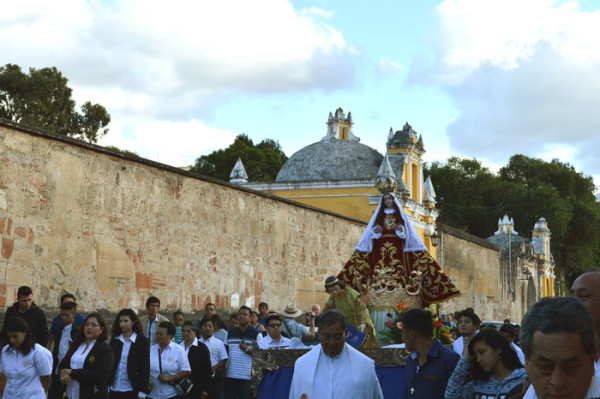 Virgen de la O is also referred to as "Nuestra Señora de la Esperanza" or "Nuestra Señora de los Remedios"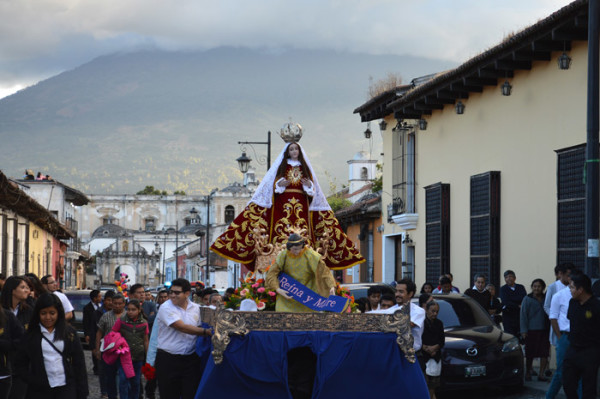 A couple of good spots to watch this procession are on 4a avenida norte (approx. 6:00 pm) and then around 8pm at Colonia El Manchén (on the way to San Felipe de Jesús) where fireworks and "toritos" enhance the spectacle.
This is yet another Guatemalan Christmas tradition that you won't want to miss.
REVUE magazine article and procession photos by Hadazul Cruz