Taking it to the Streets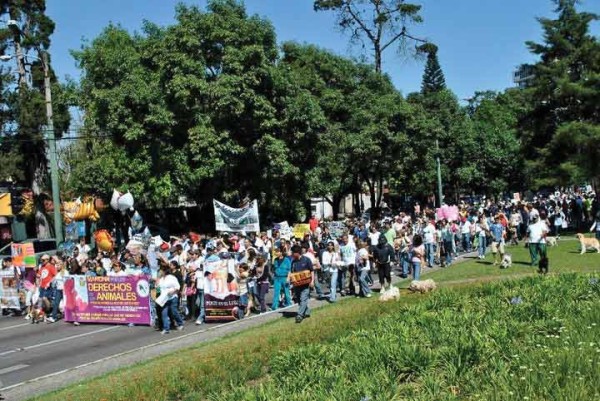 by Martin Leadbitter
Sunday, January 30, 2011, saw the first-ever public demonstration in Guatemala claiming respect, rights and legislation for all animals.
The marchers gathered early at the assembly point on Guatemala City's Avenida La Reforma, making new friends and mingling with old ones, admiring the costumed dogs and painted people, and the various banners and placards requesting redress of the whole gamut of abuse of animals by humankind.
The organizers did a smooth job of marshalling the parade into an orderly shape, moving south down La Reforma in clear sunshine under a blue sky, chanting maltrato animal al código penal (outlaw animal abuse)!
The event, which included a post-march concert at El Obelisco, was organized over many months by Paz Animal and AWARE. All who were there could proudly join together saying, somos la voz de los sin voz (we are the voice of the voiceless ones).