Works by Clemens Luhmann at Mesón Panza Verde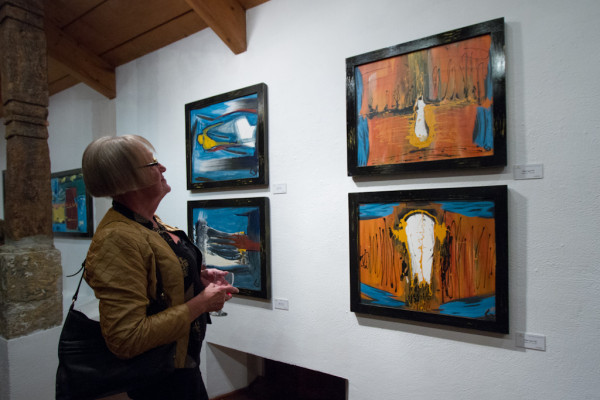 The artist Clemens Luhmann begins this exhibition with the text, "The meeting of randomness with intent… that's the present moment." The artist, from Germany and living in Guatemala since a long time ago, shows us a series full of color and lines that stimulate our creativity and imagination to go beyond his strokes.
El artista Clemens Luhmann inicia esta obra con el texto "Al juntar el azar con una intención… eso es el momento presente". El artista de origen alemán residente de Guatemala de ya hace muchos años nos presenta una serie llena de colores y lineas que estimulan nuestra creatividad para ver más allá de sus trazos.