Vino y Cocina – Amalia's Kitchen
Vino y Cocina with a recipe for a Guatemalan Tamarind Martini
by Guatemalan Chef Amalia Moreno-Damgaard
Despite the Spanish influence, wine has not been a popular drink in Guatemala. In the last few years, however, in connection with the foodie revolution, wine culture is developing among Guatemalans. From vinotecas (wine-tasting houses) and wine aficionados to a winery in La Antigua, it seems that the time is right for wine to grow in popularity.
In my kitchen, I use wine and other spirits not only to cook and to flambé, but also to pair with Latin American gourmet dinners. Although Guatemala is not yet a fine-wine producer, it makes great beer and award-winning rums. When looking to pair my menus with outstanding wines, I often choose Spanish, Chilean or Argentinean wines, or lesser-known wines, such as Uruguayan and Mexican.
As a wine drinker and chef in the food and restaurant environment, I am often exposed to wine and alcohol, which gives me the opportunity to experience what is new and trendy. When I attended Le Cordon Bleu, I had formal wine education as part of the curriculum and learned the protocol of wine drinking. Living in the U.S. where wine is popular, I have learned to appreciate local wines as much as Latin and European wines. In addition, I have developed my own taste and have observed that people drink what they like disregarding the "wine rules" of the past.
A casual environment also encourages people to venture into other spirits and that is just wonderful when it comes time for me to plan menus for parties and business events. Below is a food and wine and other drinks pairing scenario of a typical event I host in my kitchen. We often talk about the traditions, history and culture behind the wine and food as part of an experience for the guests' enjoyment. This can also be a fun guide for your own party at home.
I regularly welcome guests with a glass of cava (Spanish dry sparkling wine) and pair it with entradas (appetizers) consisting of small bites of shrimp ceviche or spicy marinated queso blanco (white cheese). Sometimes I make capirihnas (Brazilian cachaça rum, lime and sugar) or pisco sour (pisco brandy with lime juice, angostura bitters and egg whites popular in Chile and Peru), or tequila with sangrita (a limey-spicy tomato juice based concoction). I also serve tamarindo and Jamaica Guatemalan indita aguardiente (sugarcane spirits mixed with traditional Guatemalan flavors) over ice or in a martini glass.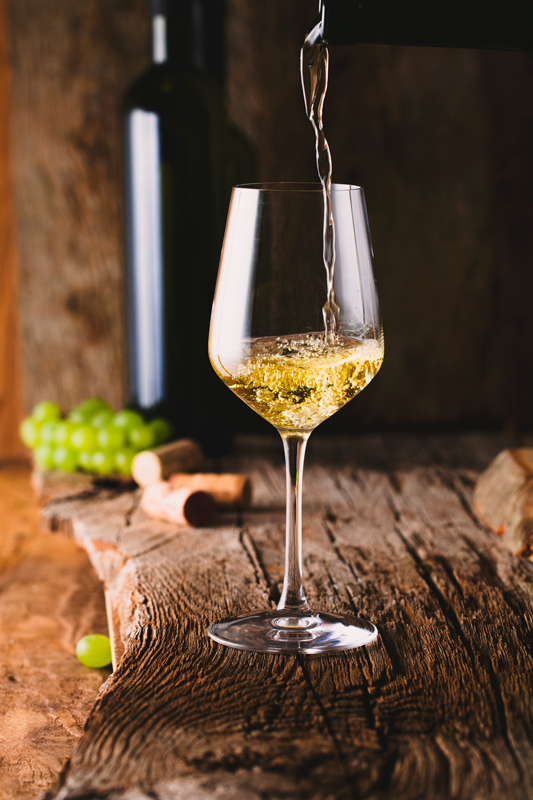 Entrées of hearty and spicy or milder Mayan stews (red, brown, yellow or green) scream for either medium bodied red wines (Malbec or Carménère) or nice dry medium or lighter bodied whites (Chardonnay or Sauvignon Blanc). Sometimes guests prefer to drink beer. I recommend Guatemalan, Brazilian or Mexican beers, and sometimes American and European. Because I've been married to a Dane for many years, Danish beers have a prominent place in our family, and having traveled throughout Europe where wine and beer reign, I have gotten exposure to some fine drinks and spirits and developed a deeper appreciation for them.
I tend to pair "happy and sweet endings" with a fruity and floral semi-sweet and light white, like Argentinean Torrontes, or choose Guatemalan Zacapa Centenario, an award-winning rum from the Zacapa department of Guatemala. Guatemalan hot chocolate, fresh strawberries and galletas Maria taste delicious when paired with a very small glass of XO Zacapa Centenario, the finest of the Zacapa rums, which I encourage people to sip alongside the chocolate for a unique experience. People love what is sensational and delicious, and Guatemalan and Latin American wines and spirits have a lot to offer.
To celebrate the emerging Guatemalan wine and mixed drinks culture, here is a drink to lift up your spirit! ¡Salud!
Guatemalan Tamarind Martini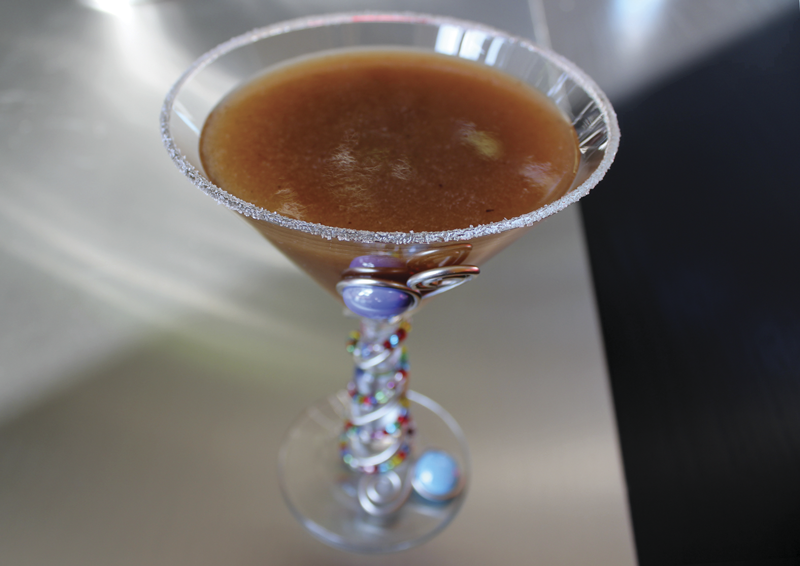 Tamarind comes from an African tree with a pod that must be peeled first to expose the gummy brown, sweet, highly acidic pulp. Indita is a Guatemalan sugar cane liquor from a distillery in Quezaltenango which also makes award-winning Botrán fine rums, premixed bottled drinks and more. This is a simple and delicious way to enjoy a Guatemalan-style martini!
Makes 1 drink
4 oz. tamarind indita
(Guatemalan sugar cane liquor)
¾ to 1 cup ice
Sugar for garnish (Use a bit of water around the rim of the glass to make sugar stick.)
In a martini shaker, combine all ingredients and shake vigorously for 1 minute. Or, combine in a blender and process until smooth.
Serve the tamarindo in sugar-coated martini glasses.
REVUE magazine article by Amalia Moreno-Damgaard
Amalia Moreno-Damgaard is an award-winning bestselling chef author born and raised in Guatemala City currently living in the Twin Cities. She provides individuals and companies with a taste and understanding of Latin cultures through healthy gourmet cuisine education, consulting, bilingual speaking and writing and fun culinary experiences.

Her cookbook "Amalia's Guatemalan Kitchen-Gourmet Cuisine With A Cultural Flair" has won 9 international awards. AmaliaLLC.com