Picnic at Finca El Zapote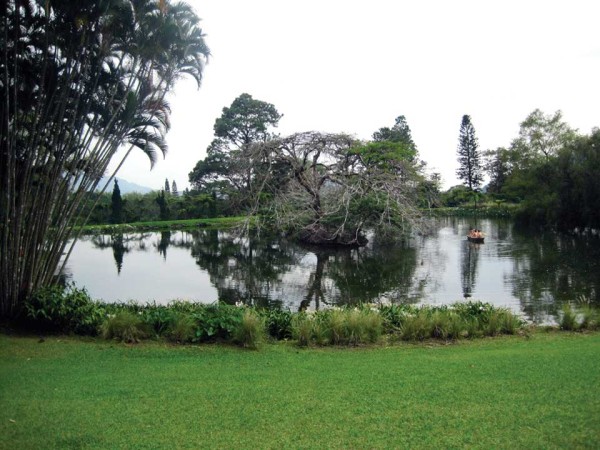 Written by. Maya Fledderjohn
On Sunday, March 4, the Museo Ixchel will hold its annual picnic. The Leonowens family has again graciously made their farm El Zapote available for the event. Finca El Zapote lies in the shadow of Fuego at about 3,000 feet. The weather at this time of year is near perfect—dry and comfortably warm.
It was at El Zapote that Carmen Pettersen, at age seventy and blind in one eye, undertook the extraordinary task of painting native costumes ensuring that knowledge of these traditions would not be lost to future generations. She often used farm employees as models and it is still possible to run into one of them at the farm. The original paintings are on permanent display at the Museo Ixchel and were published as book, the Maya de Guatemala.
All proceeds from book sales over the last thirty-five years has been donated to the Museo Ixchel and represent a significant contribution toward building and supporting the museum.
Finca El Zapote has been producing cinchona (quinine) for export since the 1950s when demand for the malaria-fighting drug increased dramatically after WWII. Cinchona has many medicinal and homeopathic qualities and is used to produce quinine water, paint and cosmetics.
The picnic takes place on over 20 manzanas (35 acres) of impeccably landscaped gardens. There are five stocked freshwater ponds surrounded by meadows. One of these is reserved as a natural swimming hole. Children of all ages will enjoy swinging from a rope and jumping in. Bring your swim suits and fishing poles or rent a pole at the farm. There are lots shady and sunny areas to put down your picnic blankets or lawn chairs and set up camp for the day. Food, soda and beer are available for sale or you can bring your own.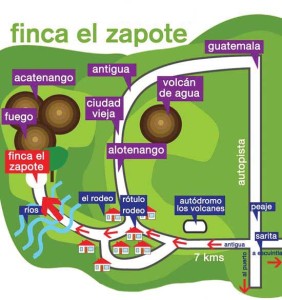 This is a fabulous event and will give you a glimpse of what life was like on a finca 50 years ago. It is easily reached from Antigua in about 45 minutes and from Guatemala in about an hour and 15 minutes. The road and turns are well marked. The last part of the way from El Rodeo is on an all weather dirt road. In this season, the streams are easily crossed by almost any car.
Tickets can be purchased at the entrance to Finca El Zapote. The gates open at 9:00 a.m. and the finca stays open until 5:00 p.m. Come early and get the best spots. Unfortunately, pets cannot be accommodated. The fee for adults is Q100, tickets for children cost Q50. All proceeds go to support the work of the Museo Ixchel in its efforts to promote the preservation of traditional Maya dress and textiles. We hope to see you on March 4.