Latest works by Byron Rabé at Mesón Panza Verde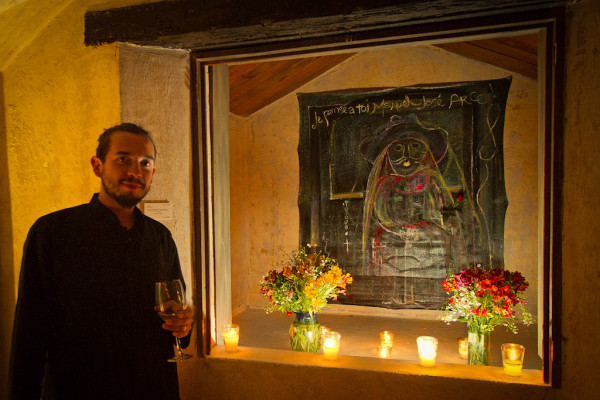 "Pienso e colores como en luz flotando atravezando lentamente el tiempo y el espacio" con esta declaración Byron Rabé nos introduce a su obra "La danza de la armonía universal". El artista guatemalteco está presentado en la galería "Panza Verde" una colección en la que une la cultura maya con su arte.
"I think in colors like floating light traversing slowly through time and space." —Byron Rabé
With this declaration the Guatemalan artist Byron Rabé opens up "The dance of universal harmony," the exhibition of his latest works at Galería Mesón Panza Verde where he unites his art with Mayan culture.