Why You Should Hike a Guatemalan Volcano in Your Lifetime
For adventurous travelers, climbing a volcano is high on the to-do list. The appeal is both visceral and aesthetic. Depending on which one you choose to ascend, you will experience a palpable sense of risk and/or be rewarded by scenes of otherworldly natural beauty.
Perhaps nowhere is this more apparent than in Guatemala, where the highest and most active volcanoes in the Americas reside outside of the Andes. Take the 3,976-meter behemoth volcán Acatenango, for example. Having hiked various igneous marvels from the humble Black Butte in Oregon to Africa's towering Mount Kenya, this to me constitutes one of the most beautiful and rewarding volcanic destinations on Earth.
After an initial two-hour hike through farmland, the trail up Acatenango takes you into a beautiful cloud forest. Imagine trekking through lush jungle foliage enveloped in what can only be described as an ethereal mist.
The topography changes dramatically as you exit the timberline atop a black, barren mountain of volcanic scree (loose pebbles). You might imagine the scene ripped straight from the pages of a 1960s sci-fi novella.
On a clear day, look to the northwest and you'll see Lake Atitlán, a body of water is so beautiful that Aldous Huxley once described it as, "really, too much of a good thing." To the east you can see the colonial city of La Antigua Guatemala, and to the south is the vast Pacific Ocean. Satisfied? Don't be, because Acatenango has saved the best for last.
Summiting from the north, "Purgatory Path" rewards exhausted hikers with their first glimpse of Acatenango's sister volcano, Fuego. Seeing the two gloriously standing side by side, you immediately realize why these geological structures are so utterly incredible.
Those who have witnessed a volcanic eruption firsthand will tell you that the sight strikes a primeval chord within the human psyche. Fuego in particular sparks your imagination to time travel back some 8,500 years to the collapse of its ancestral Meseta volcano, or to 1524 when record keeping on its activity first began.
To give you some perspective, Fuego's eruption in 2012 lasted nearly two weeks, spewing molten rock and an ash plume that rose 7 kilometers into the Earth's stratosphere. During a second explosion in 2015, one lava flow traveled 1.6 km south, and another 600 m west. It was reported by INSIVUMEH that "the eruption produced rumbling and train sounds audible up to 12 km away."
Volcanic explosions of this magnitude happen sporadically, of course. However, minor ones can occur multiple times per hour. It's a sight to behold! Acatenango gives you ringside seats to the show, it is a perfect window into that other world.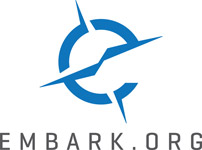 text by John Wachunas
photos by Alessandro Rafanelli / Embark.org
John Wachunas is a long time adventure traveler and COO/co-founder of Embark.org. He currently resides in Paris, France. embark.org/guatemala/antigua/adventures/acatenango