Traditions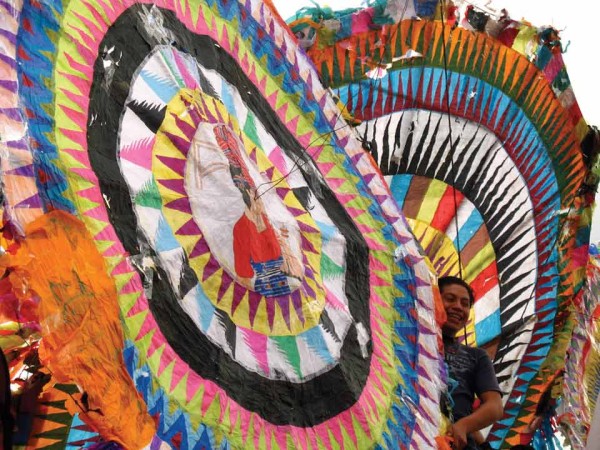 November begins with one of Guatemala's most colorful traditions, El día de Los Muertos/El día de los Difuntos (Day of the Dead), which is celebrated throughout the country in connection with the Catholic holidays of All Saints Day on Nov. 1 and All Souls Day on Nov. 2.
For over 100 years, one of the biggest celebrations has been taking place Nov. 1 in the predominantly Kakchiquel town of Santiago Sacatepéquez, 25 kilometers from La Antigua Guatemala, where giant circular kites, up to 15 meters (50 feet) in diameter, along with hundreds of smaller ones, take flight.
In contrast to the grand display at Santiago Sacatepéquez, modest observances take place across the country, as families gather in local cemeteries to honor their departed loved ones. Relatives bring flowers, beads, candles, ornaments and other decorations in a day of reflection and togetherness.
As their kites flutter aloft, the families also share the traditional meal fiambre, a cold dish that is served only on this occasion. Some recipes call for more than 50 ingredients, including a variety of meats, fish, cheese, eggs and an assortment of vegetables cured in vinegar.
In whatever community, you won't want to miss experiencing these rich traditions.