The Rubbish to Runway ReFashion Show by Elizabeth Rose
The Rubbish to Runway ReFashion Show
creates second virtual fashion show to support Long Way Home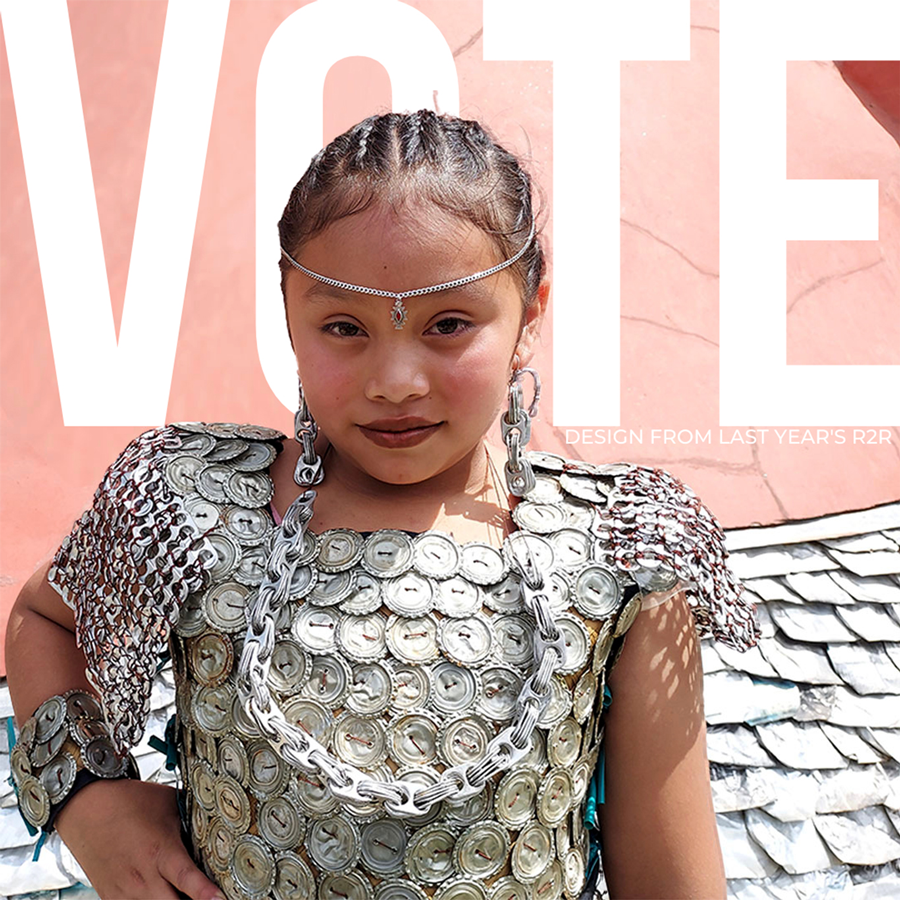 In June, Merilyn and Sheyla Mux Sucúc, two second graders at the Long Way Home Hero School located in San Juan Comalapa, began collecting neighbors' soda can rings, chip bags, and bottle caps for a school project. After crocheting the rings into a blouse, weaving the plastic bags into skirts, and flattening the bottle caps into hanging earrings, their entries for the second annual virtual Rubbish to Runway ReFashion Show were complete. The pair recorded the modeling of their outfits on the lush campus of Long Way Home, submitted their entry and waited for the show to be assembled and aired.
Long Way Home staff members Maria Jimena Tejada Jimenez and Maria Camila began the meticulous work of assembling twenty-seven short videos into a virtual event displaying the work of fashion designers from Guatemala, Nicaragua, and the USA for an international audience. The show was live streamed on YouTube on Sunday, September 12.
"The show was amazing, and all the proceeds go to support the education of the Long Way Home Hero School. It was a thrill to visit Comalapa and meet the students and now I'm honored to support them through this creative endeavor. Given the ongoing COVID-19 health threat with its accompanying disruption to students' learning, LWH's mission and the efforts of its teachers has never been more urgent," said Heidi Spinella, LWH board member and Comalapa visitor in 2019.
The Rubbish to Runway is a fundraiser for Long Way Home, a 16-year-old nonprofit that has educated 270 primary, elementary, and high school low-income students from Comalapa since 2012. In 2020, Hero School served 123 students through door-to-door learning across grades K-11 as well as employed 28 educators and 9 green builders in full-time stable jobs.
The mission of LWH is to use sustainable design to promote education, employment, and environmental stewardship.
Today the LWH campus is composed of eighteen buildings made from 450 tons of waste and over 15,000 tires.
Rubbish to Runway began in 2011 as a parallel endeavor to LWH's mission of using recycled materials such as glass bottles, plastic eco-bricks filled with trash, and earth-filled tires to build sustainable structures. Rubbish to Runway events have been held in the North American cities of Boston, Houston, Los Angeles, and Edmonton, Ontario and have raised over $150,000 for Long Way Home.
In 2020, during the world-wide pandemic, the Rubbish event became virtual for the first time. Designers from Europe as well as the USA and Guatemala crafted wearable art from used bicycle tubes, pop-tops, bottle caps, plastic grocery bags, old billboards, take-out containers, Amazon packaging and other reminders of pandemic related waste.
Historically many of the materials used are intended to bring awareness to recycling, underlying habits of over-consumption, and the over reliance of manufacturers on single-use plastic in packaging. Some designs are statements on global issues such as a dress created by Massachusetts designer Beth Massey who collected and sanitized face masks from her community hospital to create a top and skirt.
LWH delivers an alternative educational model through its Hero School. Its curriculum aims to equip students with the problem-solving skills needed to develop contextualized solutions to Guatemala's overlapping environmental, political, economic, and social crises. Throughout the pandemic, teachers have been going door to door, many walking several miles every day, to deliver personalized and safe education to the Hero School students.
This year the audience was able to participate through voting for their favorite design. The top winner was artist Cynthia Smith of Amesbury, Massachusetts who created a dress from 25 packs of vintage playing cards.
The Mux Sucúc sisters won second place.
For more information about the Rubbish to Runway and Long Way Home visit the website at www.lwhome.org.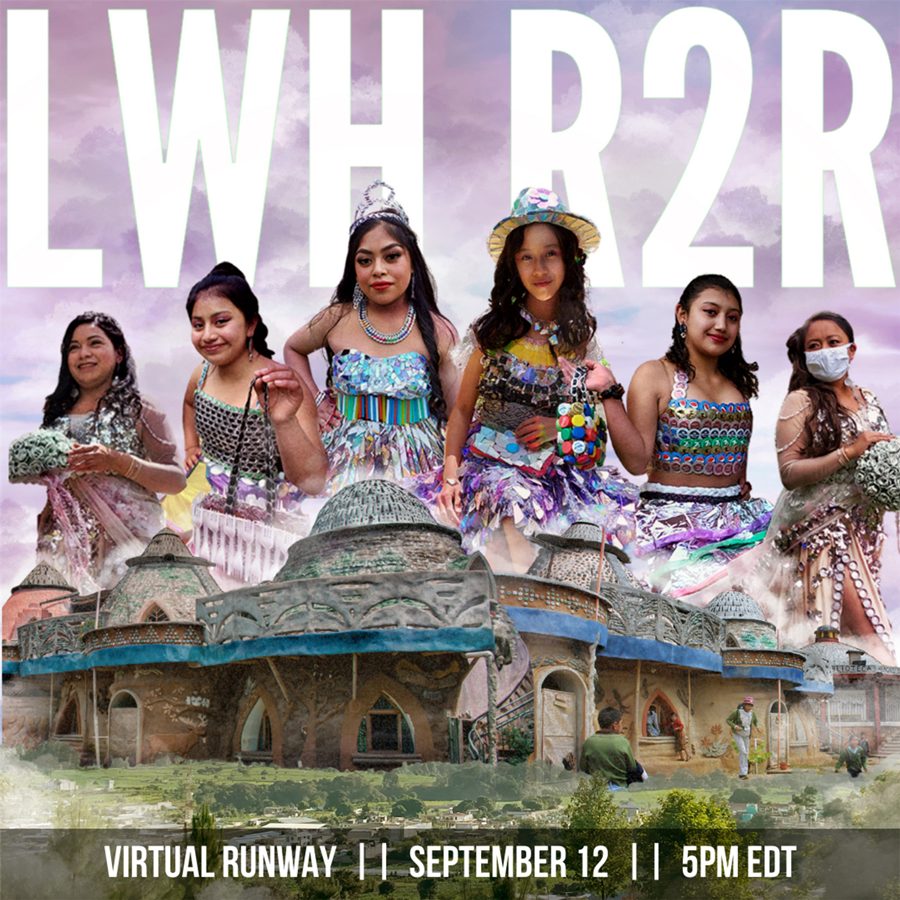 REVUE magazine article by Elizabeth Rose