The Mistress of Chocolate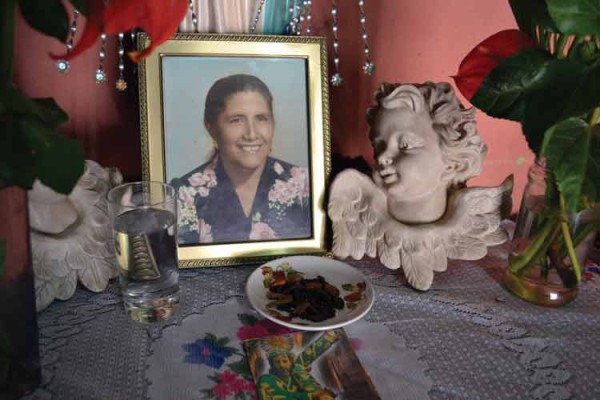 Doña Josefa of Chocolate San Juan leaves a sweet legacy 1931 – 2013
"The ´clap-clap-clap´ I would hear in the evenings finally got the best of my curiosity and I knocked on her door. She told me they were ´torteando chocolate´ or making chocolate tortillas and invited me in. I was hooked from my first cup.
Doña Josefa was a master chocolate maker, an honest and upright person who was very proud of her family, the village and, of course, her chocolate. She became a good friend. When we opened Café Condesa 20 years ago, I knew where to turn to for the best chocolate I'd ever tasted." —Ginger Hooven, owner of Café Condesa, San Juan resident and chocolate lover
María Josefa Sicán Chacón de Pérez knew chocolate. She knew how to shake the cacao in her hands just so, to feel the weight of the beans and listen to the sound as they danced in her hand. She knew to look for color and texture quality; she knew to taste a raw cacao bean for a certain bitterness that would ensure a flavorful chocolate. She knew how to grind the beans in a traditional molida, and she knew how to take hot chocolate paste and pat it into chocolate tortillas, similar to those made of maiz. She knew how to take care of people, knew how to make them feel special with a warm smile and a piping hot cup of hot chocolate laced with warming cinnamon.
Known to most people simply as Doña Josefa, she was born on April 22, 1931, in the very same pueblo, San Juan del Obispo, where she would spend her entire life raising her family and making chocolate. She started working in the family chocolate-making business—Chocolate San Juan—with her mother in 1976, when one pound of chocolate cost 30 centavos. Doña Josefa took over the business in 1986, after her mother died. She took pride in her family's traditional chocolate-making method and continued to use only the finest ingredients. Her product is as pure today as it was when her mother started the company 98 years ago.
Doña Josefa was a woman who took the weight of the world on her shoulders. She was equally concerned with the cares and worries of her 10 children and 36 grand- and great-grandchildren and her friends and neighbors as she was with the successes and trials of her business. She had a mind for commerce and she very rarely took time to relax. Dedicated to her church, she often spent her Sundays helping with services or making the rounds about San Juan to collect money for necessary church upkeep. She was a good friend, kind and respectful to all she knew.
Doña Josefa passed away on January 24, 2013. She spent her last day as she would have spent any day—shopping at the market, cooking a lunch for her family, chatting with neighbors who stopped by and, of course, supervising chocolate-making. Four children and a nephew now operate Chocolate San Juan and are equally as dedicated to keeping up Doña Josefa´s standards. The cacao is still tested in the same manner, by hand, the cinnamon, sugar and arroz of the very best quality, and every step between raw product to finished chocolate is done with love and care, just as Doña Josefa made it.