The Day Erick Barrondo Came Home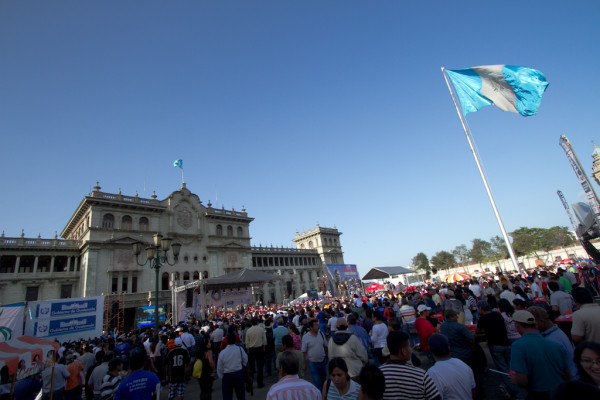 Photographic gallery of the arrival of the Guatemalan Olympic athletes who represented Guatemala in London 2012. All athletes were received at the Plaza de la Constitución, the Constitution square, with live music and applauds, especially the Silver-medal winner Erick Barrondo.
Galería fotográfica de la llegada de los atletas olímpicos guatemaltecos que representaron a Guatemala en Londres 2012. Todos los atletas llegaron a la Plaza de la Constitución y fueron aplaudidos por la multitud que en especial esperaban las palabras de Erick Barrondo.