SIMPLICITY & Freshness – Amalia's Kitchen
"Vegetables and fruits are the stars of the Guatemalan side dish, as they are accesible, affordable, and of high quality"
Guatemalans enjoy cooking and eating the wide array of fresh fruits and vegetables that are available at the mercados abiertos, or open markets. Many families go to the markets once a week, while others go once a day to get the freshest produce. Side dishes are chosen not only for nutritional value, but also for appropriate pairing with main dishes.
Guatemalan side dishes are usually simple, quick, and easy to prepare. Freshness and great natural flavor are more important than complexity. Vegetables and fruits are the stars of the Guatemalan side dish, as they are accesible, affordable, and of high quality. They are vine-ripened, so they taste great and require little cooking or seasoning to enhance their flavor.
Legumes are also common side dishes. They pack a lot of fiber and nutrition, are very satisfying, and can complement just about any dish. Beans come in many shapes, sizes and colors. Black beans are the most prevalent in Guatemalan cooking. Garbanzos, lentils, and fava beans are delicious in savory and sweet preparations such as purees and atoles.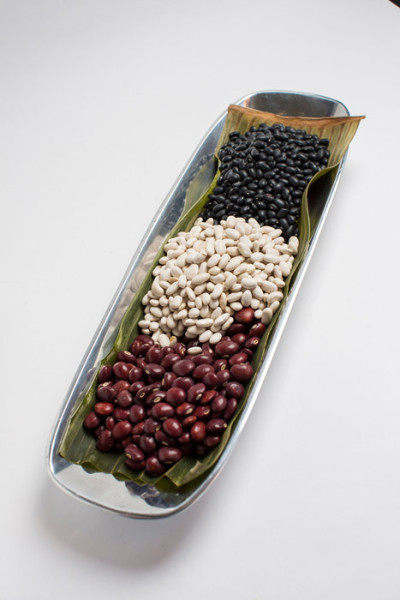 Trending these days in the United States are plant-based foods. What a better way to honor this trend than by embracing nature to the fullest. There is no better way to eat more wholesome and nutritious foods than the ones that comes from nature. It starts clean and pure and needs little disruption for consumption. Vegetables enhance a menu and provide texture and beautiful color to dishes.
By combining seasonal produce with various sauces you can create many different and delicious recipes.Vegan and vegetarian eating is easier in Guatemala because of the abundance of fresh fruits and vegetables. Many traditional dishes are naturally vegan or vegetarian and gluten free or or can be easily made so with quick substitutions, such as vegetable stock for chicken stock and vegetable proteins for animal proteins.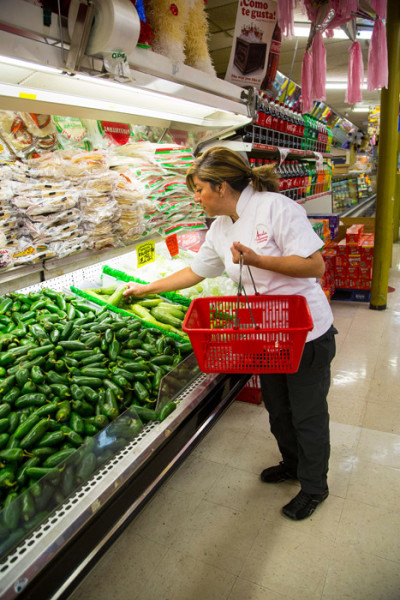 I invite you to create curtido, a staple in the kitchen of Guatemalans. It can be a side dish or a component of another one. The best part is that it takes minutes to make, it's fresh, and super delicious! Curtido can be a topping, a salad, or a side dish. Curtidos are used to top pupusas, tostadas, mixtas, Guatemalan tacos, and other foods.
They can also serve as bases for other dishes. Curtido complements grilled or fried foods nicely because of its mild acidity and great flavor.
¡Buen provecho!
Recipe by Chef Amalia Moreno-Damgaard (AmaliaLLC.com)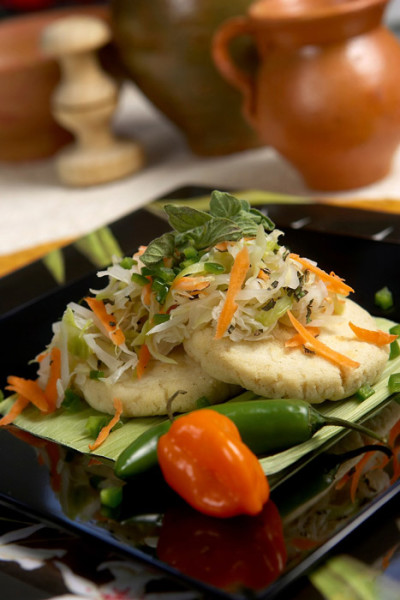 CURTIDO
Herbed Pickled Cabbage Slaw
Makes 4 cups
3 cups green cabbage, shredded
1/2 cup thinly shredded carrots
1/2 cup julienned yellow onion
3 cups very hot water (or use cold water for a twist)
3 tablespoons champagne vinegar or white wine vinegar
3/4 teaspoon crumbled oregano
1 Serrano pepper, thinly sliced (optional)
3/4 teaspoon Kosher salt
Combine the cabbage, carrots, and onion with the hot water in a nonreactive bowl.
Add the rest of the ingredients and mix well to blend flavors. Let the curtido sit for 15 to 20 minutes in the refrigerator before serving. Taste and adjust seasonings, if needed.
REVUE magazine article by Chef Amalia Moreno-Damgaard
Amalia Moreno-Damgaard is an award-winning bestselling chef author born and raised in Guatemala City currently living in the Twin Cities. She provides individuals and companies with a taste and understanding of Latin cultures through healthy gourmet cuisine education, consulting, bilingual speaking and writing and fun culinary experiences.

Her cookbook "Amalia's Guatemalan Kitchen-Gourmet Cuisine With A Cultural Flair" has won 9 international awards. AmaliaLLC.com