San Rafael Pie de la Cuesta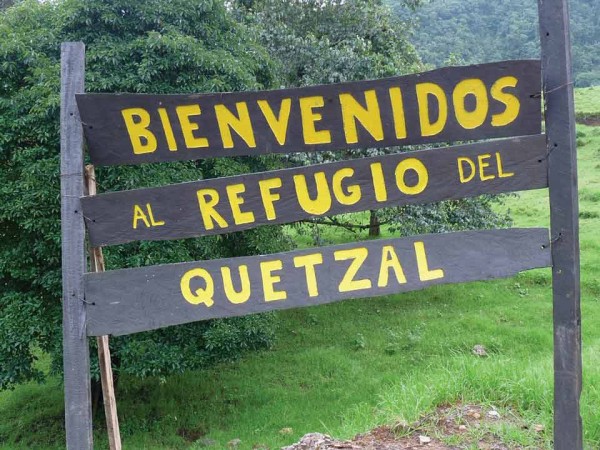 Located 13 kilometers southwest of the city of San Marcos in Guatemala's Western Highlands, San Rafael Pie de la Cuesta sits amid forested mountains, coffee farms, rivers and waterfalls.
A community of 27,000 residents, San Rafael is especially thriving this month with its annual fair Oct. 13-24.
The festivities—music, processions, dance, food and more—peak on Oct. 24, the feast day of St. Rafael the Archangel.
Lying at the base of the Sierra Madre mountain range, San Rafael, a small community founded in 1850, also has much to offer year-round, including:
• El Refugio del Quetzal (Quetzal Refuge), an 8,000-square-kilometer preserve owned and managed by the community. A birder's paradise, the refuge is just a 10-minute ride from San Rafael and is home to more than 70 avian species. To visit, call Saúl Sandoval, park manager, a day in advance: 5885-1287.
• La Trinidad waterfall, a scenic catarata that plunges 125 meters or more down a mountainside. After about a 20-minute hike up a mountain trail, visitors can enjoy a scenic vista overlooking a lush valley across to the falls.
• Coffee fincas galore. Some 35 major coffee fincas export to Canada, Japan, the United States and elsewhere. One of the oldest, Finca Santa Julia, provides 45 cottages for employees and their families, as well as a quaint, colorful chapel.
San Rafael is also home to a new, modern hotel, Hotel Victorias, with amenities including an inviting swimming pool, bar and restaurant. The comfortable, air-conditioned rooms have private baths, hot water and cable TV.