Revue Photo Contest, Oct. 2015. Pets of Guatemala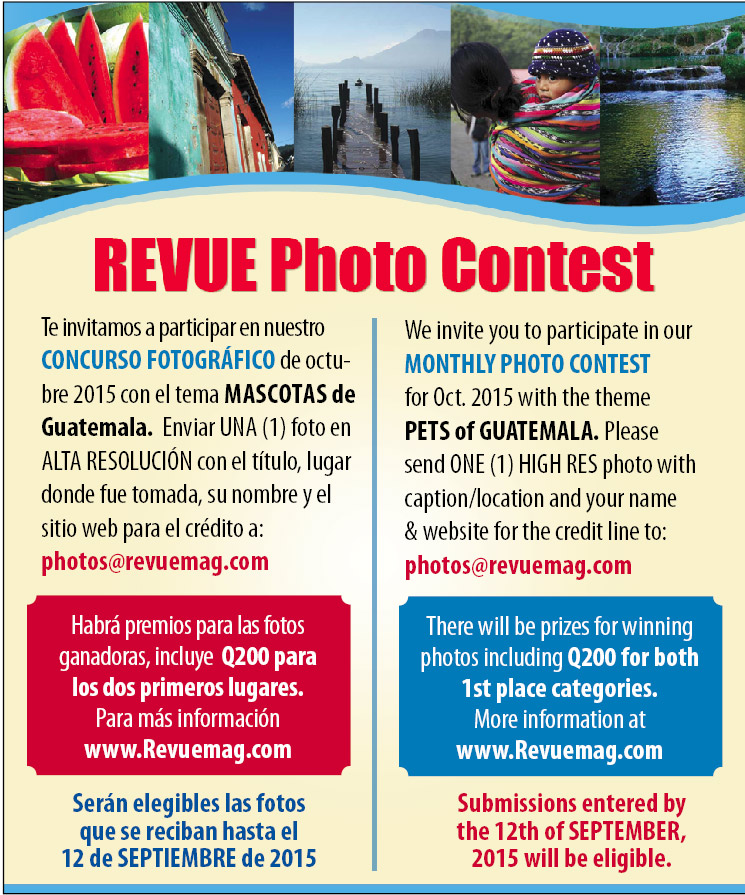 Time for the REVUE PHOTO CONTEST, Oct. 2015. Theme: PETS OF GUATEMALA / MASCOTAS DE GUATEMALA.
Please send us ONE hi-res photo to photos@revuemag.com — include your name, photo title and location — submissions will be accepted starting now until midnight Sept. 12, 2015.
Cash prizes will be awarded in two categories, most "likes" and by editorial decision.