REVUE Magazine December 2018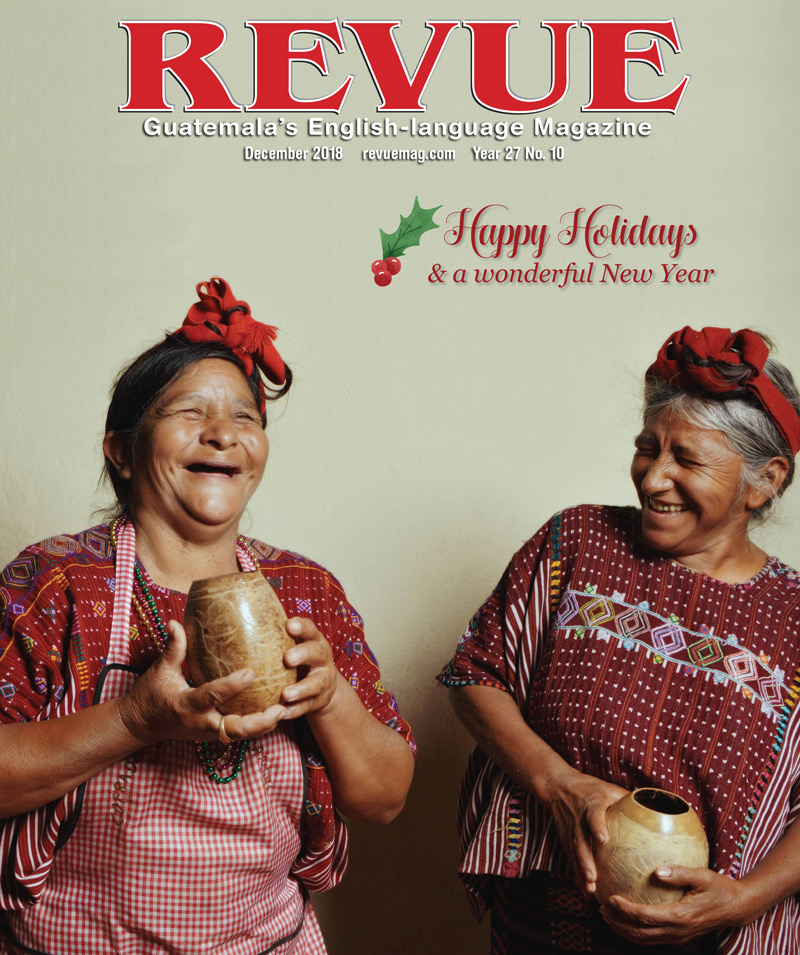 As the year comes to a close, we reflect upon what has occurred. As the new year approaches we imagine what will be. Our December issue does both. In hopes of putting a smile on your face we've highlighted some great photographs from our Photo Contest Smiles of Guatemala. On the food front, Chef Amalia has shared her secrets for a Holiday Pie with a Guatemalan Twist complete with her recipe for Holy Mole Pumpkin Pie.
Our feature article is a profile of Luis Argueta: Telling the Stories of Guatemalan Immigrants written by Mark D. Walker. Argueta is the first and only filmmaker to be awarded the Orden del Quetzal in the degree of Grand Officer, Guatemala's highest honor, and is considered one of Guatemala's National Living Icons, alongside Nobel Laureate Rigoberta Menchu and singer/songwriter Ricardo Arjona.
For more on the issue of immigration, Nancy McGirr discusses ways to encourage innovative programs—programs that are designed to address the needs of the 21st century and the creation of jobs—in her article Stemming the Migrant Flow Starts at Home. In it she notes, "It is a vicious circle. There is little foreign or domestic investment due to violence; coupled with poverty and lack of meaningful education, this is a time bomb."
There is a traditional procession on December 25. Hadazul Cruz supplies information, photographs and recommendations for the best viewing spots for the "Virgen de la O" Christmas Day Procession. This procession is also referred to as "Nuestra Señora de la Experanza" or "Nuestra Señora de los Remedios."
Besides the obvious celebrations there are many other cultural events taking place this month; concerts, art exhibits, festivals, book fairs, cooking classes and of course Burning the Devil. You can keep your agenda coordinated by checking out our online DateBook Calendar of Events as well as pages 32 through 49 in this issue.
All of us at REVUE wish each of you a very Merry Christmas, Happy Holidays and a wonderful New Year!!
Terry and John Biskovich, Publishers