Real Dining at Las Velas
by Shannon McCullough.
Camino Real's chef Walter Martínez has created an exciting new menu.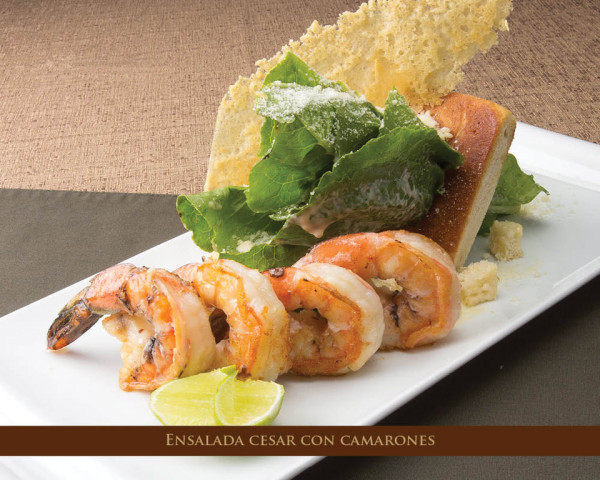 There are so many wonderful restaurants in La Antigua Guatemala, you could spend a month dining out every day or night of the week. Camino Real's Las Velas restaurant has been on my list so a few weeks ago my partner and I decided to go there for Sunday brunch. We put on our Sunday's best, by our Sunday's best, anyone who knows us, dressing up means heading to our local paca. How can one resist Abercrombie and Fitch khakis and a Ralph Lauren shirt for Q10.
We were immediately taken by the ambiance inside the El Camino Real's hotel lobby. It is elegant, and inviting, the décor is fine-quality Guatemalan hand crafts made to order for the hotel. On our way to the restaurant we were greeted by helpful and friendly staff; you would have thought we were regulars at Las Velas.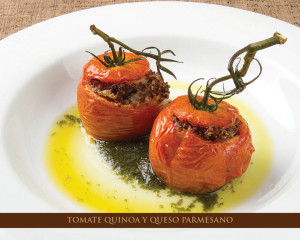 The dining room is palatial and the buffet was beautiful, as well prepared as it would be at any international five-star hotel. After a delicious meal we found it hard to leave the cozy atmosphere and attentive servers, but as many guests were waiting for table service, we resisted the urge to endlessly lounge in the relaxing surroundings and gave up our table. But before we left we asked to see the lunch and dinner menu, and it was no surprise that the entrées would lure heads of state, as the restaurant does on a regular basis.
Later that week I called the food and beverage manager, Rosamaría Portillo, to set up a meeting with her and head Chef Walter Martínez to talk about their new menu. I was greeted by Rosamaría with a smile and an instant connection that I am certain will lead to a good friendship. She gave me a tour of the hotel with such enthusiasm that one would believe she was one of the owners. She has an overwhelming pride in the hotel and her job. In today's hectic world, it is a pleasure to encounter someone who really loves her work.
After chatting a bit at an outdoor patio table, we were joined by Chef Martínez. He, too, was a delight. We talked about his new menu, which incorporates a creative mix of flavors and entrées that only a very talented chef can design. Among the many skills a well-trained chef must acquire, imagination is one that is sometimes overlooked. Chef Martínez has used his experience, palate and imagination to craft a new menu with some of the best cuisine La Antigua has to offer.
Chef Martínez is from El Salvador where he began his career nearly 18 years ago. Later he was employed by a corporation in Honduras; then he made his way to Florida, where he attended and graduated from a professional culinary school. When he returned to Honduras his talents were quickly recognized by a dignitary, and he soon found himself as the personal chef to the president of Honduras. Thankfully for all of us who appreciate outstanding food, he now works for El Camino Real Hotel. I could have sat for hours talking about cooking, as his knowledge of food is impressive and thought provoking.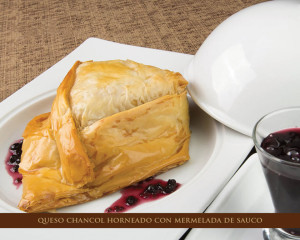 During our conversation the waiter brought to our table one of Las Velas' new appetizers, Queso Chancol horneado, for a tasting. It was a combination of local farmer's cheese, melted and mixed with platano macho, wrapped and baked in filo dough and served with a side of elderberry jam. Honestly, it was a meal in itself. The flavor sensation makes it one of the best appetizers I have tasted in years.
The new menu is extensive with international and exquisite Guatemalan cuisine with enough selections, including vegetarian meals, to appeal to any appetite. Las Velas also offers banquets, weddings and catering on or off its premises.
Las Velas (The Candles) Restaurant is open from 6 a.m. to 10 p.m. seven days a week. A full menu for breakfast, lunch and dinner is available.
It also offers a Sunday buffet breakfast between 6 a.m. and 11 a.m., breakfast is served all day seven days a week. (See the full menu below)
7a calle poniente 33-B, La Antigua, tel: (502) 7873-7000. email: info@caminorealantigua.com.gt