On Mother's Day Sharing is Caring
Mother's Day in Guatemala and a few other Central American countries is always on May 10 as opposed to different days in other countries. It is an ancient Christian celebration also celebrated by the Greeks and Romans.
In modern times, this day celebrates all women who have played the role of a nurturing and good role model for any child despite where they come from whether by natural birth or adoption. Motherhood comes with aches and pains, ups and downs, joys and sorrows, and above all, with unconditional love.
It is this unconditional love that makes for a lasting bond as it requires a loving yet firm hand to have an impact (positive or negative) in the life of a child. I am so fortunate to have had a pillar and mentor who made a lifelong impact in my life, my maternal grandmother.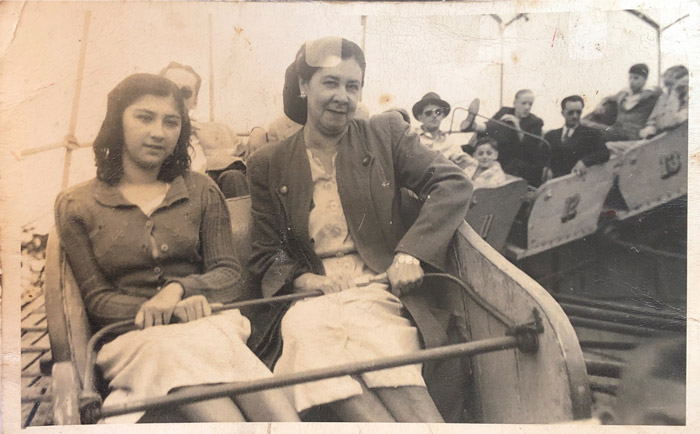 Mother's Day also celebrates grandmothers especially the ones who have been very much present in their grandchildren's lives. There are some that deserve special recognition, like my grandmother, that have taken the role of mothers when times have demanded it and have been mothers twice.
Hearts, flowers, cakes, jewelry, and cards are tokens to acknowledge the special mom in our lives but perhaps a simpler yet longer lasting way to show affection is giving our special mothers the gift of our time. As we grow older, get married, have kids, have families, and develop our own lives, we distance ourselves from our mothers.
As our mothers age, they encounter new challenges and need our attention more than ever. This is our opportunity to give back. It does not cost a penny, but it is worth a fortune. Sharing our time with them is the greatest gift any mother would ever want on Mother's Day.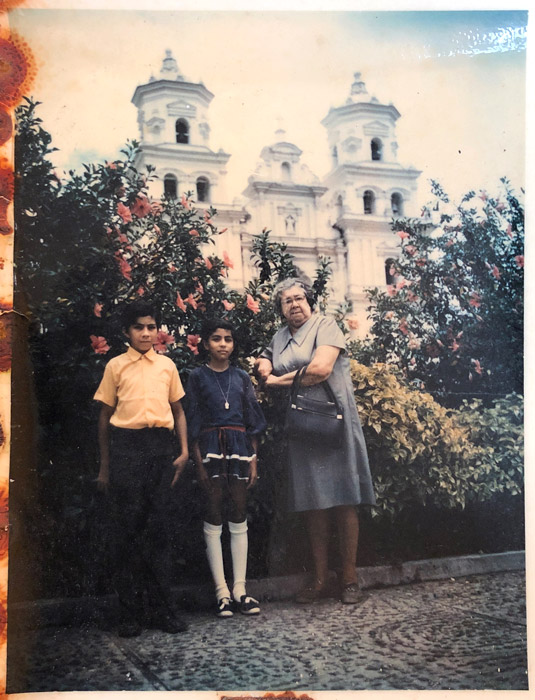 Here is an idea to make your Mother's Day Celebration even more meaningful and delicious. This recipe is perfect for re-bonding in the kitchen while creating an easy and scrumptious lunch or dinner sandwich.
¡Feliz Dia de La Madre! Happy Mother's Day!
PAN CON PIERNA




Open-faced sandwich with roasted pork




Recipe by Chef Amalia Moreno-Damgaard
Tomato and Roasted Guaque Salsa
2 diced fire-roasted medium fresh guaque peppers
2 cups diced Roma or plum tomatoes
1 diced avocado
½ cup chopped red onion
½ tsp minced garlic
¼ cup roughly chopped cilantro leaves
2 tbsp minced pickled jalapeño slices
1 tbsp freshly squeezed lime juice
1 tsp Kosher salt
Sandwich
2-3 pirujo or other bread, halved
1 can (16 oz.) fat-free refried beans, reheated
Queso de capas or queso fresco
3 cups shredded Romaine lettuce
3 cups shredded carnitas or roast pork (fresh ham), reheated
Chipotle mayonnaise
Heat the broiler
Make the salsa
Combine all ingredients in a bowl, taste, and adjust the jalapeño pepper heat and salt to taste.
Sandwich assembly
Divide all ingredients into equal parts and top the bread halves in the following order:
Spread the refried beans on the bread.
•  Sprinkle the cheese on the bread to cover the refried
beans.
•  Place the bread under the broiler to melt the cheese,
about 2 minutes.
•  Add the lettuce, followed by the pork, and the mayon-
naise.
• Garnish with the salsa.
REVUE magazine article by Chef Amalia Moreno-Damgaard
Amalia Moreno-Damgaard is an award-winning bestselling chef author born and raised in Guatemala City currently living in the Twin Cities. She provides individuals and companies with a taste and understanding of Latin cultures through healthy gourmet cuisine education, consulting, bilingual speaking and writing and fun culinary experiences.

Her cookbook "Amalia's Guatemalan Kitchen-Gourmet Cuisine With A Cultural Flair" has won 9 international awards. AmaliaLLC.com