Museo Popol Vuh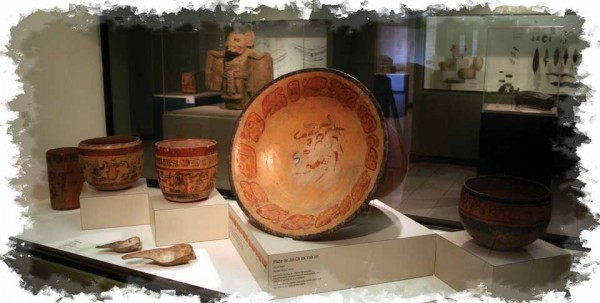 May is the "Month of the Museums" and a great time to visit Guatemala's historical treasures.
Named after the sacred Mayan text that weaves together myths and historical narratives, el Museo Popol Vuh offers a unique insight into the world of the ancient Maya through an exhibition of ancient artifacts from each of Guatemala's major periods of pre-colonial development.
Situated within the grounds of Francisco Marroquín University in Guatemala City, el Museo Popol Vuh is one of Guatemala's most modern-looking museums and boasts one of the country's most impressive collections.
It all began in 1977 when Jorge and Ella Castillo donated the legacy of their collections to the sons and daughters of Guatemala. From domestic tools to funerary urns and jewelery to religious sculptures, these relics can be used to piece together the lifestyles of Maya men and women: the clothing they wore, the activities they enjoyed and the trade routes they took.
Many of the items are in surprisingly good condition, having been discovered in archaeological deposits below the surface of Lake Atitlán and Lake Amatitlán. It is thought that many of the objects were deposited in the lakes during religious rituals and were subsequently preserved in the water for thousands of years.
Popol Vuh's pre-Columbian and colonial art is exhibited in chronological order behind glass cabinets and takes you on a journey from Mesoamerican hunting tools to post-colonial Catholic statues.
Some of the most impressive objects include a reproduction of the ancient Mayan text, the Dresden Code, and a giant cracked altar with a detailed narrative of King Aj Wosal Chan K'ihnich, who ruled the city of Naranjo from 546AD-615.
Perfect for anyone with a thirst for all things Mayan, the museum is located within walking distance of Museo Ixchel—allowing you to visit both in an afternoon. But while the pieces are indeed impressive, the museum is unlikely to sustain the interests of small children.
Admission is Q35, with an additional charge for flash photography. The museum is open Monday to Friday from 9 a.m. to 5 p.m. and Saturday from 9 a.m. to 1 p.m.
photos by Johannes Blijdenstein