Motorcycle Rides for Charity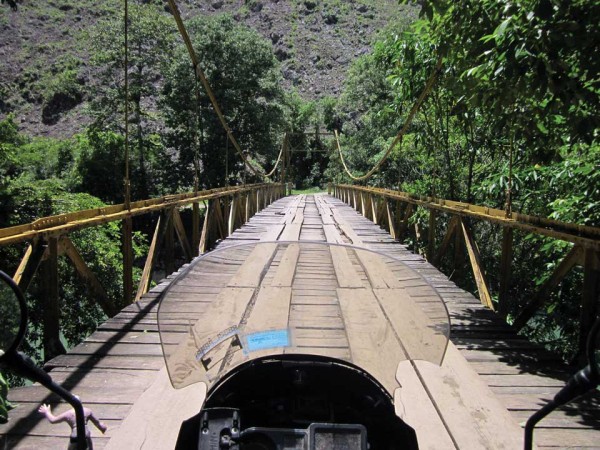 MayaStrada
Full of rolling hills, volcanoes and natural wonders to explore, Guatemala draws in many kinds of travelers to experience its culture, cuisine and beauty. The traditional way for travelers to get around has been by tourist shuttle or camionetta (bus). Now, MayaStrada Motorcycle Charity Rides is offering a new way to experience the Guatemalan countryside, while helping the very people who make this country unique.
"We are bringing together local and visiting motorbike riders to participate in on- and off-road treks that will benefit local charities," says Mick Quinn, founder of MayaStrada.org.
MayaStrada was created with one goal: to form a La Antigua Guatemala-based motorcycle group open to anyone with a bike, a sense of adventure and a desire to help Guatemalan communities. Participants are asked to pay a small fee to join each ride, and, if they wish, to do a fundraising campaign on their own. One-hundred percent of the donations from each ride will go to local nonprofit Integral Heart Foundation and other nonprofits, which will be individually announced for each ride.
Motorcycle rides are being planned for the forthcoming months to destinations such as the Mayan ruins at Mixco Viejo, Paredon Surf House, a loop of volcano Fuego, and short, fun runs for breakfast on the weekend to Tecpán and other locations. There are also plans for longer rides to the Cristo Negro in Esquipulas and the famous "drunken" horse races in Todos Santos, and early next year there's a five-country ride that will visit El Salvador, Honduras, Nicaragua and Costa Rica.
Quinn, originally from Ireland, also co-founded the Integral Heart Foundation, which serves resource-poor communities around Antigua. Formed in 2009, Integral Heart has helped over 700 Guatemalans to date. Through donations, the foundation provides access to education, clothing, food, solar lighting units and education to parents on nutrition and more.
Quinn explains how the name "MayaStrada" was developed for this project. "Maya is a Mesoamerican civilization, noted for the only known fully developed written language of the pre-Columbian Americas, as well as for its art, architecture and mathematical and astronomical systems. Strada in Italian means way, path or road."
Take Irish, Spanish and American, roll them into one, add a 2001 KLR motorcycle, the love of riding open roads, discovering new places, meeting new people and helping local charities—that's MayaStrada.
Rides are already happening, with the next big ride Oct 30-Nov 2 to Todos Santos. You can join MayaStrada for a half-day, 1-day, 2-day or 5-day rides by visiting www.mayastrada.org. To see the work being done by Integral Heart Foundation visit www.integralheartfoundation.org.