Menu Update Alert for… Monoloco Restaurant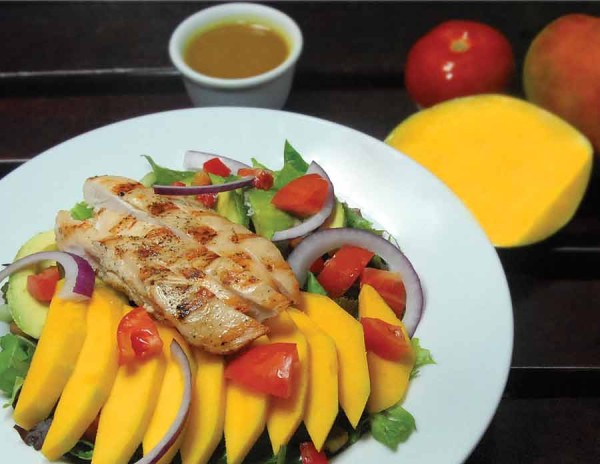 Mango Festival
Monoloco Restaurant, an international haven for food, drink and sports in La Antigua, recently expanded its varied menu with several tasty new additions and a few specialties just for mango season.
The new pulled pork sandwich, served with a side of french fries or salad, features a tasty mango-barbeque sauce that any BBQ-lover would enjoy. Patrons can also try zesty mango-habanero chicken wings, as well as a cool mango-avocado salad. All three will be on the menu as long as the mango harvest lasts.
Long-term menu additions include:
• Triple-play sliders, a trio of mini-burgers, fresh off the grill—one each of black and blue, Santa Fe and All-American.
• California fish tacos, chili-rubbed, fresh mahi-mahi served with pineapple salsa, shredded cabbage and chipotle cream. The tacos come served on soft flour tortillas with a side of nachos and guacamole.
• Mushroom Swiss burger, a 6.5-ounce beef patty topped with fresh sautéed mushrooms and Swiss cheese.
• The beefeater, strips of tender beef, sautéed sweet peppers, caramelized onions, two cheeses and honey Dijon. Antigua's answer to the Philly cheesesteak.
• Chicken fajita nachos, chicken breast in fajita seasoning, with grilled peppers, two cheeses, onions, fresh guacamole, pico de gallo, shredded iceberg lettuce, jalapeños and sour cream.
Watch your favorite teams on the wide-screen, hi-def TVs while enjoying the new selections at Monoloco, 5a av. sur #6, a half block south of Central Park.
If you have recently updated your restaurant's menu, let our editor know: matt@revuemag.com