Master Artists Working on Lenten Splendor in Antigua
The celebration of Lent in La Antigua Guatemala has become the largest in the word over recent years – yes, larger than Seville, Spain – and the Antigüeño artists have certainly contributed to this!
Decorations for the velaciones – holy vigils held in the church before each procession representing the garden that Jesus visited before crucifixion – have become increasingly incredible, as have the amazing andas – processional floats – that change decorations from year to year.
Who is behind the scenes creating these works of art? Several main artistic groups work on designs, which are presented to the different hermandades (church brotherhoods) for approval months in advance. Many groups will bid for the same velacion or procession.
Escuela Altar-Era, with talented artists including Josue Romero, the Calderon family and other anda experts, is working on the San Felipe velaciones and floats for the Good Friday procession. It is one of the largest with thousands of carriers.Isaac Juarez's group is also one of Guatemala's most outstanding artistic teams, as is Oscar Valle's group, for 2018 Lent and Holy Week.
Groups sign a strict "top-secret" clause in their contracts to keep everyone's anticipation at its height. Changing from year to year, the designs and biblical messages for 2018 will be exciting to see!
Antigüeño artists have been designing velaciones and processional float decorations as early as 1808 when processions began again after the capital was moved to Guatemala City in 1774. Luis Fuentes (1950s-70s) and Mario Calderon (1980s) maintained this tradition for years.
With a new generation of artists – and tremendous competition to get the most fabulous floats and be the talk of the town – a new mode of interaction appeared about 10 years ago. Today you feel you are part of the event more than ever!
In our interview with Josue Romero and Estuardo Calderon, they expressed their desire to be a part of Guatemala's folklore and traditions in an extremely interactive, creative way.
Decorations – made with materials including Styrofoam, paints, resins, gold dust and glues – do not come cheap. With more than 20 artisans working on any given design and creating Guatemala's finest, the decorations for the Virgin Mary float may cost between Q20,000-25,000 and the Christ float between Q50,000-70,000. The funds collected by the hermandades when participants sign up cover all processional costs. Well worth the artistic investment for the most spectacular celebration in the world for Lent and Semana Santa!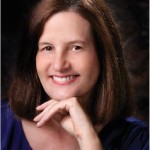 Revue article: GUATEMALA INSIGHT 
by Elizabeth Bell, author/historian.  AntiguaTours.net