House Sitting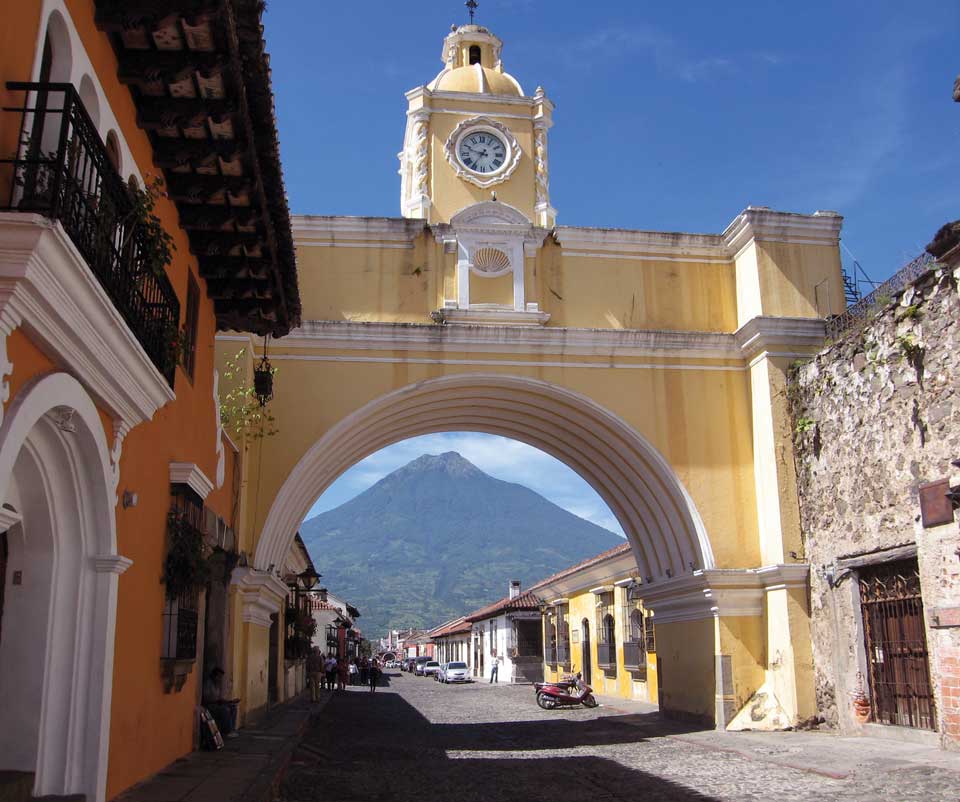 How to get a house sitting gig in Antigua or anywhere
by Akaisha and Billy Kaderli
Those of us who live in La Antigua Guatemala know its splendid offerings: photo opportunities everywhere, Mayan culture, great weather, international restaurants, music, amicable residents and natural beauty.
Still, on occasion one might want to go to the beach or travel to visit family and friends. What then do we do with our home and pets? We could board up our house and place our pet into someone else's care, but that idea doesn't hold much appeal.
What to do?
Recently I was speaking with another expat living in Antigua and I mentioned opening her home up to house sitters. She gasped at the audacity of it.
"What!? Let a stranger into my home? How could I ever trust them?"
But let me share something with you. My husband Billy and I have house sat in Antigua and it was a win-win for everyone. The homeowners spent several months in Canada, and we were able to live in the grandeur of this colonial city.
This is how it works.
There are reputable house-sitting organizations offering memberships to sitters and homeowners alike. Homeowners list their home on the site, naming the benefits offered (large kitchen, wifi, close to the plaza) and the expectation of care (walking the dog, watering the plants, dealing with the maid). Then they choose from hundreds of people who have applied to house sit. These sitters have a repertoire of skills, aptitudes and experience along with letters of reference for their character and for their proven abilities to house sit. Often there is also a police background check.
Maybe you want a non-smoking, professional couple who love dogs to take care of your home and Fifi. You can then write to sitters who fit this description along with your vacation dates. House-sitting arrangements can range from long weekends to months at a time.
House sitters who are interested in staying in Antigua will write back to you and the conversation has begun. You might even choose to Skype them to get a better sense of your applicant. You may have started out as strangers, but after a few conversations, you will gain a sense of whether these people will fit your circumstances or not. Since there is a written code of conduct for both sitters and homeowners alike, the chances are more than excellent that you will find just the right people to care for your home.
Having house sat for people in various locations throughout Mexico and Central America, we have found that friendships form. Since we have done such a good job of caring for their home and pets, we have been asked to return for another sit time and again. This arrangement is good for both the house sitter and the homeowner.
If you are thinking about taking a vacation but are concerned about your home or what to do with your houseplants and pets, you might consider the option of utilizing house sitters. It doesn't cost anything to browse, and you just might find a villa in Italy or a flat in New York City where you might want to stay yourself!
Why not open your life to the world of house sitting?
About the authors:
Billy and Akaisha Kaderli are recognized retirement experts and internationally published authors on topics of finance and world travel. With the wealth of information they share on their popular website RetireEarlyLifestyle.com, they have been helping people achieve their own retirement dreams since 1991. They wrote the popular books, The Adventurer's Guide to Early Retirement and Your Retirement Dream IS Possible