Guatemalans Helping Guatemalans
by Elizabeth Bell.
Juan Pablo Romero is one of the 10 CNN Heroes who were selected from 150,000 candidates nominated worldwide. He started Los Patojos (The Kids) in his household garage in Jocotenango with three kids and is now a globally recognized hero! Los Patojos was created to promote hope, dignity, trust and a dialog for Jocotenango's youth. As Juan Pablo put it to CNN, "I want to inspire these kids," he said. "They are the ones in charge of writing the new history in Guatemala."
Many of Guatemala's kids are paying the price for the drug wars, as the country is on the trade route for drugs from South America for consumption in the U.S. and Canada. An estimated 40 percent of the drug cartels' business is organized crime where gangs steal, extort and organize human trafficking. Kids are targets. With very little economy in Jocotenango, kids have few opportunities there although great potential to thrive in Guatemala's emerging economy—including nearby La Antigua Guatemala.
Juan Pablo graduated from high school from Colegio La Salle and started teaching English at Colegio Belen in Antigua. There he found his vocation as a teacher. One day, he went to visit his grandmother in Colonia Los Angeles where he grew up and remembers, "I was shocked." Many of his childhood friends had turned to gangs and alcohol. They had no good opportunities and many had died. He saved up from his salary to buy a blackboard for his garage and the first three kids who arrived soon invited another three and he quickly had more than 1,000 kids arriving at different times. He remembers that "one bathroom was a bit tight." Following all of the legal procedures, he founded Los Patojos in 2006 as an afterschool program for kids.
Visiting Los Patojos is an experience in a true community center. Kids—and now older kids—are organizing programs including a pre-primary and primary school; kitchen (last year they served 69,000 meals, including snacks and lunches); a medical clinic (he calls Dr. Hector Valle an angel); and cultural activities in which the patojos participate (stay tuned for upcoming events).
With 26 Guatemalan employees, Juan Pablo is proud to show that Guatemalans are helping Guatemalans to emerge to greatness. He notes that listening to the kids is extremely important in group sessions. Kids need to find hope.
Recent contributions from Give Kids a Chance Foundation/Canada, Just World International and The Mark-Kevin Samuel Family are appreciated. He will soon receive the $25,000 prize money from CNN Heroes to furnish the program. Juan Pablo is a true hero!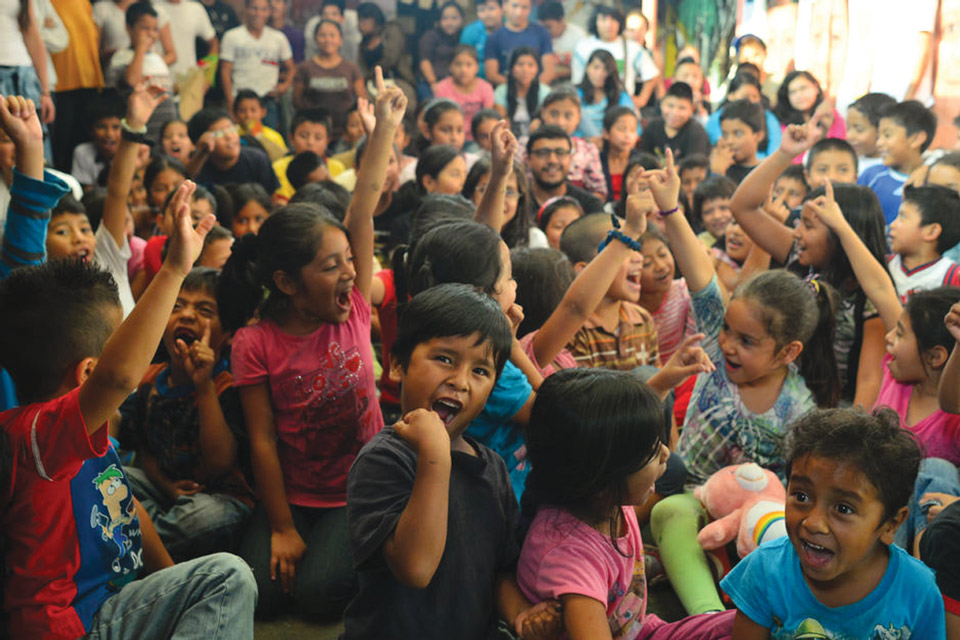 More information at: www.lospatojos.org.gt (updates on our projects, newsletters
and reports) www.wearelospatojos.blogspot.com — www.artesgraficaslp.blogspot.com
http://es.scribd.com/LaVozJuvenil — www.lospatojosvoluntarios.blogspot.com
www.lospatojoscrew.blogspot.com — www.shuticentrolp.blogspot.com