El Remate, Guatemala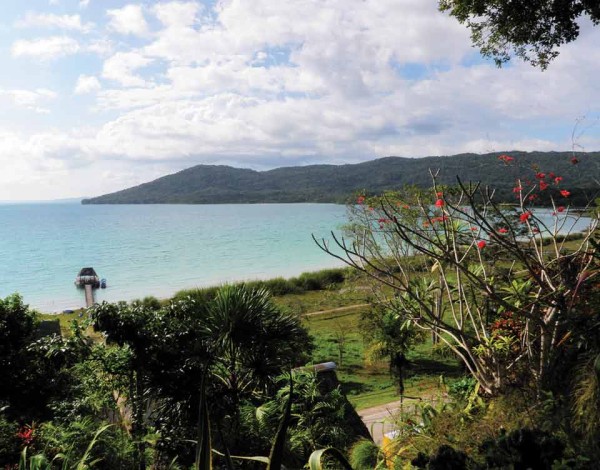 A hidden gem just minutes from Tikal
El Remate is a little slice of paradise along the shore of lago Petén Itzá, only a few minutes by car from Tikal. The pueblo is home to woodcarvers who display their work—beautiful bowls, statues, jewelry and more—in small, open-air stalls along the street.
Located within walking distance from El Remate is the Biotopo Cerro Cahui nature reserve, established by CECON (Centro de Estudios Conservaionistas) Universidad de San Carlos de Guatemala. This tropical rainforest is a virtual paradise to howler and spider monkeys; the vast array of tropical birds makes for fascinating bird spotting for novice and experienced birdwatchers.
The park has two well-maintained trails; a professional birding guide can be arranged to accompany you. In addition to the animals and birds, your guide can tell you about the tropical foliage and point out sapodilla trees from which chicle is harvested to make chewing gum.
Another popular side adventure in El Remate is going horseback riding to laguna Salpetén to explore a small archaeological site. For a nighttime activity, take a boat ride to spot the crocs that inhabit the lagoon or just enjoy the moonlight on the water.
A late afternoon leisure walk along the lake's shoreline gravel road might reward you with a sunset that seems to have painted the sky with shades of purple, pink and orange.
The friendly international mix of restaurants include authentic French cuisine in the open-air restaurant at the Hotel Mon Ami, or you can watch the sunset while enjoying pepián de res at the legendary La Casa de Don David.
El Remate is well worth a side trip to or from the spectacular structures at Tikal in the beautiful department of Petén.
Tara Tiedemann is the owner/operator of Viva Adventures located in La Antigua Guatemala.