Difficulties of Education in Guatemala
With Teacher's Day celebrated in Guatemala on June 25, we recognize teachers' hard work and the difficulties of education in Guatemala.
Many visitors ask if public education is free in Guatemala. Well, "yes" — but school supplies, uniforms and transportation are not. Public schools have little funding as Guatemala has one of the lowest investment rates per child/per school day for education in Central America, according to the Instituto Centroamericano de Estudios Fiscales in a report it co-authored with UNICEF, "Contamos 21."
In the last two years, with many political changes through the Guatemalan public's participation in 2015 and the elections that year, Guatemala has improved its tax structure, reduced the government and improved the judicial system. Public education also needs more attention, as it is financed by the central government. Some cities also sponsor specific educational programs.
It is estimated that 54.8 percent of all Guatemalan children under 18 years old live below the property level, which will affect their access to education. While they might enroll in public schools, the lack of school supplies hinders their ability to do homework and pass the grade.
With little or no access to education, the number of children who migrate to the U.S. increased. From Oct. 15, 2015 to Nov. 16, 2016 there was an increase about 39 percent of unaccompanied children apprehended at the U.S. border – yes, almost 19,000 kids!
We recognize the importance of investing in our youth. It makes sense. Educated kids can get better jobs, and most of the non-agricultural jobs in Guatemala have been created since the appearance of the Internet in 1995 and the Peace Accords in 1996. The question is who will pay for it. There are countless non-governmental organizations that sponsor education.
Many have headquarters in La Antigua Guatemala and work in the rural areas. While we could make a fabulous list for you to contribute … let's just ask YOU to check out your favorite group and consider creating change … one child at a time (or more) to get Guatemalan kids through school with your donation.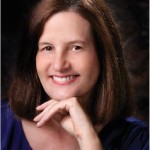 REVUE article by Elizabeth Bell, author/historian.