December Celebrations Virgin of the Conception
After Burning the Devil festivities throughout Guatemala on December 7, Christmas celebrations begin the following day with processions for the Virgin of the Immaculate Conception. This is definitely one of the most popular traditions in the country.
The devotion of the virgin dates to the 1500s in Guatemala, while the "Rezado (procession) de la Inmaculada Concepción de San Francisco" in Guatemala City celebrates its 400th anniversary this year! The virgin officially became the Patron Virgin of Santiago de Guatemala in 1617 after a number of epidemics wreaked havoc on the city. Thus, the rezado was institutionalized and has been a yearly tradition since – known as the "Día Clásico." The Guatemalan government declared it a Cultural Intangible Heritage of Guatemala in 2012.
The very first cofradía in Santiago de Guatemala was for the Virgin of Conception 1598 sculpture, which was brought from Spain. In 1617, the Immaculate Conception was declared the Protective Patron of the City of Santiago de Guatemala (now La Antigua Guatemala), and this was approved by the president of the real audiencia, governor and captain general, Conde de la Gomera.
In 1654, the president and royal military swore to defend her as yearly popular fiestas continued at San Francisco Church. The Fireworks, Ironwork and Pastry Guild of Guatemala became her official patron in 1673. King Phillip IV of Spain declared her the patron of Spain and the Indies, followed by King Charles III of Spain declaring her the patron of all kingdoms and dominions under Spanish Catholic rule in the Courts of Madrid in 1759 with the approval of Pope Clement XIII. All graduates of the Guatemalan University of San Carlos swore to defend her—no exception! The list goes on, including a Papal Bull of Pope Pius XII in 1954 conceding her coronation. She is, indeed, very popular.
Many cities will be celebrating! At San José Cathedral in Antigua on Dec. 3 at noon, the archbishop of Guatemala will be present to consecrate and crown the sculpture of the Virgin—truly the most beautiful at that parish—followed by the processional rezado at 3 p.m. In a meeting on Oct. 21, the City Council declared the 1854 sculpture, with its exquisite silver crown and 12-star halo by artist Ventura Ramírez, the "Queen and Mother of La Antigua Guatemala."
Ciudad Vieja has a full one-week fair for the virgin, including quite a spectacular display of fireworks on Dec. 7 to Burn the Devil, with folkloric dances: the Dance of the Devils and the Dance of the Seven Virtues and Seven Vices. Their sculpture of the virgin— nicknamed "La Chapetona"—was restored this year in preparation for her celebration on Dec. 8.  Don't forget the food, which goes back to colonial times and helps make this a truly festive time of year. While other processions are known for being solemn and serious … this is a FUN time of year. Happy holidays!
More information about the festivities in La Antigua visit: facebook.com/Cofradia-Inmaculada-Concepcion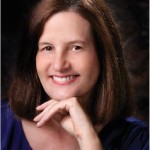 Revue article: GUATEMALA INSIGHT 
by Elizabeth Bell, author/historian.  AntiguaTours.net