Cuban Gastronomic Delights
The Cuba that you may not know.
Perhaps what most people associate with Cuba is communism, the embargo, or that it is an off-limits place for Americans, yet tourism is booming with visitors from Canada, Europe, Asia and elsewhere. Old Havana is beautiful. The food is delicious. There's live music everywhere and the music is hot! and the music is hot.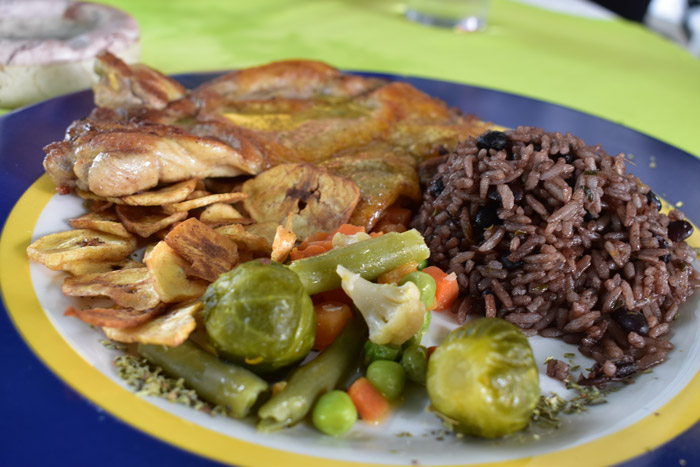 During a recent gastronomic tour in Havana and the western region of the island, I had the much-anticipated pleasure of tasting Cuba's delights, touring coffee plantations and the tobacco country, and learning a great deal about sugarcane-processing and rum-making. I had many delicious Mojito experiences and visited the famous Bodeguita del Medio, claiming to be the birthplace of the drink. I also made it to Ernest Hemingway's home (about 15 miles east of the capital) and to one of his favorite hangouts in Havana, La Floridita, renowned for its daiquiri's, Daiquiri (a native Taíno word) is a beach town in eastern Santiago de Cuba where this cocktail allegedly originated.
Cuba's culinary delights, scenery, culture, food, music, and hospitable people are amazing. Contrary to what some may think, Cuba is unlike the rest of Latin America in looks and feel. Old Havana is reminiscent of a 16th-century colonial European city with contrasting native, Spanish and African cultures. El Malecón, an 8 kilometer (5 miles) long seawall scenic coastline, is vibrant with visiting cruise ships and people fishing or hanging out during breezy evenings.
The basic ingredients of Cuban cuisine are black beans and red beans (the latter came by way of Haiti), rice, corn, coffee, rum, pork, chicken, cumin, yucca and other tubers, sour orange, plantains, bell peppers, tomatoes, tropical fruits in preserves and cheeses and sausages. One of my favorite recipes is Moros y Cristianos, or Moors and Christians, a Spanish influence with a cultural-historical reference to the time African Muslim Moors invaded Spain for almost 800 years (8th-15 century) and the Christians who fought to expel them from the Iberian Peninsula.
Congri is another popular dish that is similar to Moros y Cristianos, except the former has red beans instead of black. Red beans came to Cuba from the eastern side of the island by Haitian influence. By far the predominant plate is the one containing black beans, which is not only delicious and nutritious, it too can be a vegetarian option by omitting the bacon or pork. Cuban cuisine is similar in staples yet different from Guatemalan fare.
Cubans are incredibly resilient and warmhearted people with a strong sense of ingenuity. They jokingly say that the hardships they have endured have made them stronger and pushed them to become more resourceful and industrious with what they have. Repurposing and recycling is a way of life and very visible, from the overhauled 1950s colorful Ford models, along with many other items that have been adapted for various purposes in the kitchen and elsewhere.
The cabaret scene — a feast to the eyes and soul- is very much alive reminiscent of the 40s era with very large and extravagant picturesque shows at the famous open-air Tropicana and Parisian Clubs where I enjoyed a show by Buena Vista Social Club. Old-time style melding with 21st-century culture seems seamless as there's little intrusion from foreign-born fast-food chains and commerce.
Cuba has a free high-quality education system attracting student candidates from various parts of Latin America and the world. Cubans are proud hardworking people who yearn for a brighter political future. I found in Cuba a diamond in the rough where I made many well-mannered and welcoming new friends with whom I had many interesting conversations ranging from politics and the economy and challenges and opportunities to current events.
In celebration of new special friendships and delicious food and drink, I'm sharing with you a recipe from the home of the Mojito where I sipped this delicious concoction and witnessed the creation of countless handcrafted Mojitos in a matter of seconds.
Salúd!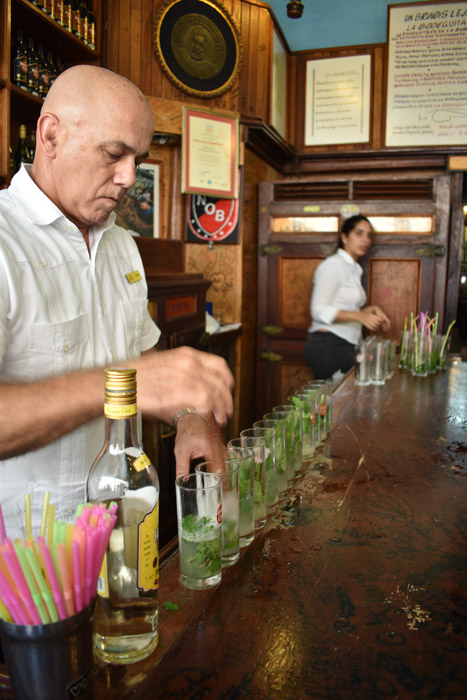 Mojitos




Lime and Rum Delight


Recipe by Chef Amalia Moreno-Damgaard
(AmaliaLLC.com)

A refreshing Mojito is delicious anytime, and especially during the hot summer months. You can also be creative when making a Mojito by adding flavor varieties such as fresh passion fruit or pineapple juice, or any other fruit juice of preference. For optimal taste always use fresh juices and always, fresh mint.

1 cocktail
1-part fresh lime juice
1-part sparkling soda
1-part sugar
1-part rum — preferably Cuban rum
3-4 mint leaves
1 mint sprig for garnish
A muddler (a special bar tool for mashing and mixing drinks)
Ice

Combine the lime juice, soda water, sugar, rum and mint leaves in a glass and blend them well them using a muddler. Alternatively, use a martini shaker and add some ice to bruise the mint leaves to add flavor, and shake vigorously.

Serve with ice and a mint sprig.

REVUE magazine article by Chef Amalia Moreno-Damgaard
Amalia Moreno-Damgaard is an award-winning bestselling chef author born and raised in Guatemala City currently living in the Twin Cities. She provides individuals and companies with a taste and understanding of Latin cultures through healthy gourmet cuisine education, consulting, bilingual speaking and writing and fun culinary experiences.

Her cookbook "Amalia's Guatemalan Kitchen-Gourmet Cuisine With A Cultural Flair" has won 9 international awards. AmaliaLLC.com