Coffee Brews an Education in Guatemala
ARIMA – Community Service.
Mission statement: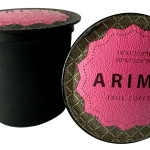 Arima delivers limited editions of extraordinary, specialty grade coffee. We believe in openness and honesty to create a premium and socially responsible coffee brand. Arima always and only works the best single-origin 100 percent arabica strictly hard beans (SHB). We visit every coffee estate to ensure quality and establish a long-term relationship with producers.
But it is not just about coffee. It is about adding and sharing value through passion and hard work to change lives. Arima empowers women to change their and their children's life. Arima works with Guatemalan communities to support children's education.
Visit: www.arimacafe.com/coffeeforeducation
Past accomplishments: 
Arima was founded in July 2014 in the heart of La Antigua Guatemala. There is no better place to process coffee in Guatemala.
In the following months, Arima faced the challenge of conditioning its factory to meet the international procedures of industrial safety and quality in a beautiful colonial house. It developed the best practices to produce a single perfect cup, and became a USDA-certified roaster.
Arima is social entrepreneurship. It was born from the conviction that development is the result of providing opportunities for those who really want it and hard work. Arima provided the first job opportunity to women with scarce resources and poor education. They responded with all the commitment and effort than any human being can give.
Visit www.arimacafe.com/arimas-team
Arima coffee is sweet, sour and bold. Its flavor comes from passion and hard work, reflecting how the women of Guatemala are building a better future.
Current work
Arima is a pioneer in Guatemala; it is the first factory in Central America that produces roasted and ground coffee in single-serve cups compatible with Original Keurig K-cup Brewers (not compatible with Keurig 2.0). Arima launched its first production through Amazon.com in June. It offers this season two limited editions of superb gourmet coffee beans:
Organic Atitlán tradicional
Location: San Pedro La Laguna, Sololá
Coffee variety: Bourbon-Caturra Strictly Hard Bean
Type of process: Fully washed and sun dried
Type of shade trees: Ingas
Type of soil: Volcanic
Altitude: 4,800-6,400 feet
Tasting notes: Delicate, milk chocolate aroma, with a soft touch of red fruits and fine white grape acidity.
Nuevo Oriente
(Semi-finalist in National Cup of Excellence 2014)
Location: San Andres Estate, Moyuta, Jutiapa
Coffee variety: Bourbon-Caturra Strictly
Hard Bean
Type of process: Fully washed and sun dried
Type of shade trees: Ingas
Type of soil: Volcanic
Altitude: 4,500-5,100 feet
Tasting notes: Pronounced caramel aroma, sugar cane and citric notes with a round and structured body.
The origin and quality attributes of Arima's coffee is fully traceable. Customers can find in every capsule the geographic coordinates to locate the estate where the coffee originates. Arima does not blend; what the customer will taste is the result of unique soil, water and farmers' care.
Arima recently developed a new business line called "Daily Roast." This service provides fresh roasted specialty premium grade coffee to hotels and restaurants in La Antigua Guatemala at very competitive prices (compared to commercial coffees) in packages from 8 ounces to 5 pounds on a daily bases. It has been very successful so we are now ready to launch the "Daily Roast Service in Guatemala City."
With every two boxes purchased via Amazon, or 50 pounds purchased through Daily Roast service, Arima gives a one-month scholarship to a child. After the first month of sales in Amazon, Arima recently donated 10 scholarships to Niños de Guatemala through its Natalia Verbeke Scholarship Program. Visit: www.arimacafe.com/coffeeforeducation
Future goals
Arima expects to add selected coffee varieties from different and new Guatemalan regions and develop new flavors. We also are looking to help small and middle coffee female producers through technical assessment to increase their soil productivity and quality coffee to get higher incomes and benefits. Arima is also developing a new product presentation to expand its business to Europe.
Facebook: Arima Coffee
Website: www.arimacafe.com