Candy-Apple Red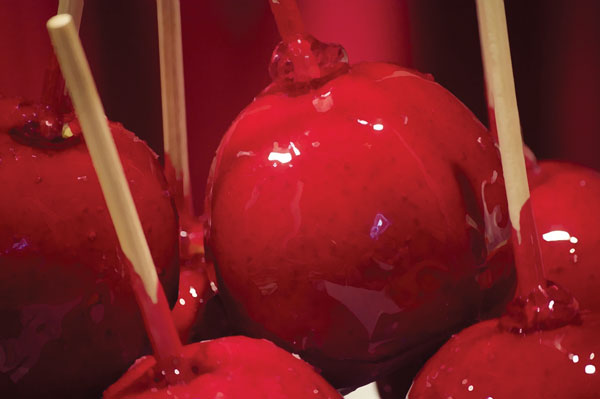 The proud owner of a candy-apple-red 1970s Camaro can sometimes be spotted cruising zones nine and ten of the Big City, but most Guatemalan car paint isn't quite so flashy. However, that deep metallic candy-apple paint, with a transparent coat setting it off, does show up in other places around the country that you can search out easily.
Look into a music store in big or small towns, and there are racks of imported electric guitars waiting to tempt teen shoppers. Look again – most are painted candy-apple, as are many of the bicycles and motorcycles on sale for slightly older kids.
No wonder the bright color has been picked up by makers of painted wooden toys and trays from Totonicapán, and by weavers who put little blossoms of mercerized red thread on place mats and runners for sale to tourists.
Sail along Lake Isabal and Rio Dulce, or visit Monterrico and Iztapa on the Pacific, and you'll see lots of boats big and small painted with streaks of dazzling candy-apple red. Some beach shacks have signs on the sand, advertising soft drinks or cell phone service from those big corporations that know candy-apple red will catch your eye and sell their stuff.
But if you really want to see lots of candy-apple red in Guatemala, stacked high and glowing, go right to the source. At any village's fiesta, on Sundays after church, after processions any time of the year, candy-apple red will be featured, easy to spot among the churros, carnes, and dulces on sale by vendors. There, glowing behind glass will be real candy apples, hand-dipped on sticks.
Your dentist may not approve, but buy one anyway. Bite through the crisp candy-red cinnamon coat to the white fruit inside. That's the sensuous color and taste of real Guatemalan candy apples.