Book Alert CENTER OF THE WORLD
The Good Reads review describes "Center of the World" as "New York Times bestselling author Jacqueline Sheehan's evocative and emotionally compelling novel, a mother and her adopted daughter each embark on a journey of self-discovery in the wake of a stunning revelation."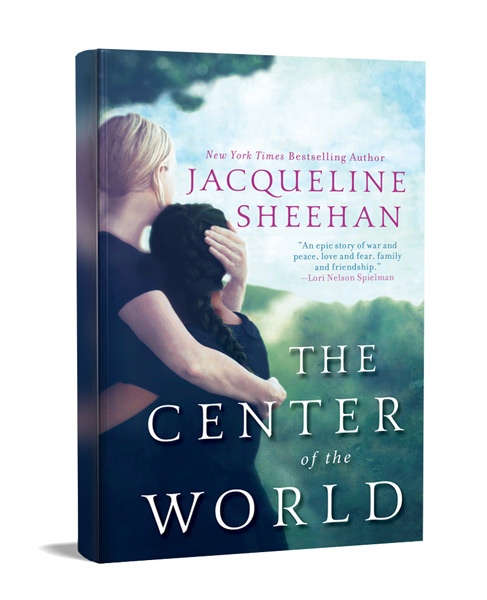 "Sheehan's writing is lively and vivid and her feel for historical detail is fine." — The New York Times
"Sheehan uses her skills as both a psychologist and a writer to create a solid, insightful story." — Kirkus
Reviews
4.5 out of 5 stars on Amazon.
For foreigners who were present during the Guatemalan's 36-year civil war (1960-96), this book will be reminiscent of that time. If you were not here, Sheehan does an excellent job transporting you to this troubled period in Guatemala's history. She writes with both a profound respect for the local culture as well as an acute awareness of always being a foreigner. Whether you just arrived in Guatemala this week or have been here for many years, this story about Guatemala in the '90s will intrigue you. The title "Center of the World" refers to the Mayan reverence for the mysterious Lake Atitlán.
Sheehan recently spoke to us from her home in New England about her writing and her enduring fascination with Guatemala.
How did Guatemala become part of the story?
Sheehan explained she first arrived in Guatemala in 1972 in a classic Volkswagen van traveling with a fellow student for an independent study course. She was "taken with" Guatemalan fabric and its special culture. She never forgot the experience and had the chance to return again in 2006 for a writers' retreat at Villa Sumaya. Sheehan said "the nature of the expats here are big risk takers." Inspired by this environment, she then had a revelatory experience that gave her the "practical and spiritual courage" to do what she dreamed of doing. She "stepped off the cliff" by returning home clear that she would quit her job as a longtime psychologist and write full time.
That turned out to be an excellent decision, as she has now published six novels, several of which have reached the New York Times best-seller list, and will have another novel available soon.
What compelled her to write about Guatemala?
She marveled that despite the complicated war that had occurred here, the local people she met had "no bitterness or defeatism." Despite so many challenges that continue to persist (early pregnancy, alcoholism and malnutrition to name a few) Guatemalans have an "enduring spirit."
How did she craft this story about Guatemala?
Sheehan "did not pretend to write from a Mayan perspective." She created a "clueless character" in Kate, the graduate student who would adopt a civil war orphan to write her "process of discovery." Sheehan returned to Lake Atitlán for repeated writers' retreats as well as additional blocks of time to write, each time getting to know both villagers and expats, particularly in the Lake Atitlán villages of San Juan and Santa Cruz. She "invented" from the material she read about the military and the CIA and continued to think "what if a North American academic character had been there?" and "what would she do with a child?" resulting in "Center of the World's" fictional story. U.S. citizens who do not know Guatemala's history are often very surprised to learn that "our hands were pretty bloodied," said Sheehan.
I asked Sheehan if she enjoyed being compared to Isabel Allende and Barbara Kingsolver. She laughed and said she was very flattered. I highly recommend "Center of the World" to anyone who wants to take a historical journey with both an abundance of unexpected plot twists and a satisfying conclusion. It is a page tuner you don't want to end. I am rooting for her to write a sequel.
On Sheehan's latest visit to Guatemala, Rache Brand, a La Antigua Guatemala local, organized a dinner and a reading with the author, which was a real treat. She seemed to enjoy the evening, and I feel sure she would visit again if asked. Sheehan and her friend and fellow writer Patricia continue to organize annual writers' retreats.
You can find out more at jacquelinesheehan.com.

You can also feel free to contact Sheehan directly from information is listed on her website or on Facebook at facebook.com/jacqueline.r.sheehan. Sheehan has carried down many copies of her books to Guatemala to sell in local shops, but they always sell out fast. "Center of the World" is also available at amazon.com
REVUE Magazine Article. Book Review and Author Interview by Maria Westfried