Artist Profile: Julio Molina, Guatemala
La Otra Dimensión: Art in Wood.
by Matt Bokor. 
While many artists create images using oil or acrylic paints, Julio Molina arranges strips of wood to form his unique works.
Using wood exclusively as his medium since 2008, the Guatemalan artist first started using wood some 30 years ago and to this day still sees charm in every piece, even scraps and leftovers.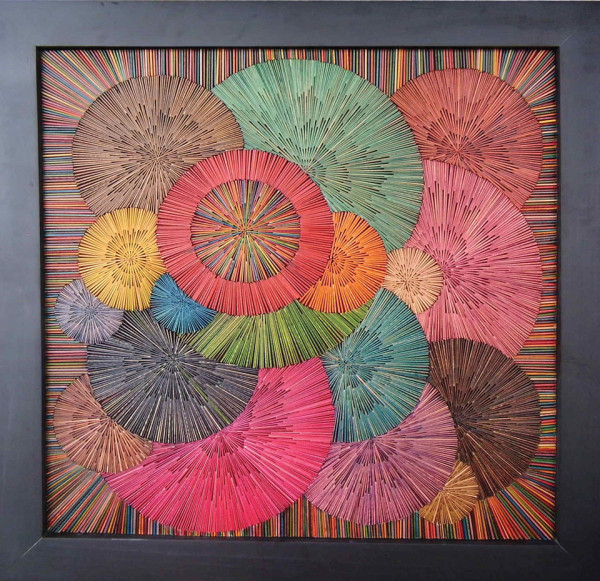 "Guatemala has a lot of woods so every piece is amazing and represents much to me," says Molina, whose collection La Otra Dimensión will be on display in late September at La Reunión Golf Course and Residences, just outside La Antigua Guatemala.
Molina's works have been exhibited internationally, including New York and Taiwan, as well as many venues throughout Guatemala and El Salvador. He has a permanent exhibit at the Handycraft Market, zone 13, local D-1, in Guatemala City. Private buyers have extended his presence in their homes and offices globally.
Molina finds inspiration in his surroundings — the beach, a mountain, even a rooftop — and through wood transforms the scene into a piece of art. "Every place I can go, actually I can work out the pieces," he says.
Since each work is unique in theme, shape and dimension, the time he devotes to its creation varies greatly. "It could take days, weeks, months," Molina explains.
If you missed his earlier exhibition of La Otra Dimensión at Hotel Museo Casa Santo Domingo in Antigua, be sure to see it Sept. 26-27, 2015 at La Reunión. The exhibit is a fundraiser for Fundación La Reunión.
While you're there, enjoy La Reunión's superb restaurant and the resort's panoramic setting on the slopes of Volcán Fuego.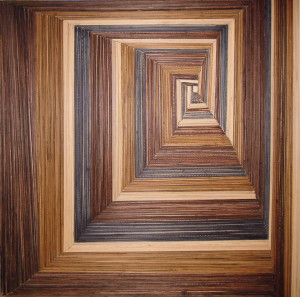 La Reunión Golf Resort and Residences, Km 91.5 CA 14, Alotenango www.lareunion.com.gt
Mark Your Calendar: 26 Sat & Sun 27 ART La Otra Dimensión by artists Julio Molina (Art in Wood) and Lauro Salas (acrylic paintings).