ART The Hottest New Looks this Summer by Jessica Waters Gordon
Jessica Waters Gordon has exhibited her work in Sydney, Australia at Tap Gallery, Blank Space Gallery and Global Gallery; her murals are on display as well in Australia and Mexico; and other works were featured in a collective travelling exhibition in Mexico campaigning for non-genetically modified corn.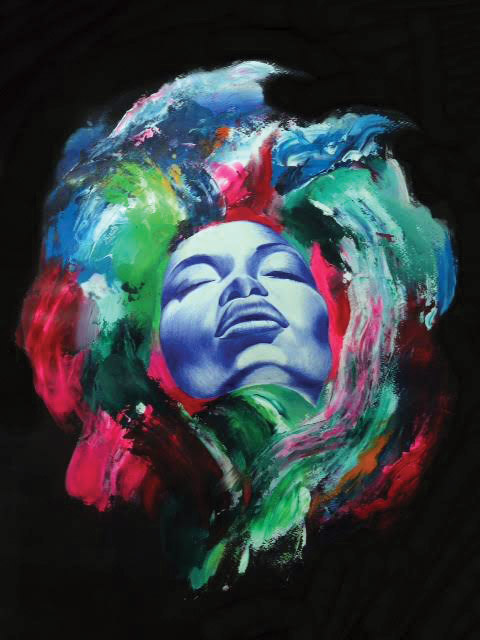 In the last five years, Gordon has been working consistently with two contrasting styles, meticulous pen drawings on paper and brilliant abstracts with the use of markers and acrylics. She creates confronting and seductive juxtapositions from imagery in popular culture to comment on media, using only a blue biro on A2 size paper. This grew into a large collection, which was exhibited in Wedge Gallery, Sydney in 2013.
Wed. July 13, 5-7pm Inauguration, The Hottest New Looks this Summer by Jessica Waters Gordon. Galería Panza Verde, 5a av. sur #18, La Antigua
Extensive travel has also made a huge impact on Gordon's style. A trip to Morocco in 2012 instilled an even deeper fascination with color and geometric patterns. In 2015, Gordon moved to Guatemala to immerse herself in the colors and patterns of traditional textiles.
While in Quetzaltenango she was introduced to a group of fine artists. Her show "Emergente" eventually led her to Puebla, Mexico, where she took part in a group exhibition by emerging artists from around the world.
Today, Gordon works in La Antigua Guatemala, combining her styles and interests in pen drawings, detailed geometric patterns, collages and abstracts, creating dynamic pieces on paper, carton, and wood.
She is known for her seductive blue pen drawings and in contrast, her rich abstracts, taking inspiration from areas diverse as advertising, environmental issues, nature, traditional textiles of Guatemala, graffiti, photo-realism and current affairs.
Concerned with the bombardment of images and icons that saturate our lives, and the impact this has on our psyche as a society, Gordon appropriates imagery from mainstream media and creates confronting drawings of figures, landscapes and portraits to comment on themes such as constructed gender roles, objectification, environmental neglect and cultural obsession with youth and beauty.
In contrast, her focus purely on color creates an escape, like a meditative state, creating abstract works ranging from intricate geometric patterns to fluid brushstrokes of paint.
Gordon's drawings and abstracts are often combined, either in collages or in more simple forms on paper, to depict dynamic juxtapositions that set out to humorously create a sense of order and chaos and reflect her views of society.
To see a sampling, visit beautifulmutiny.wordpress.com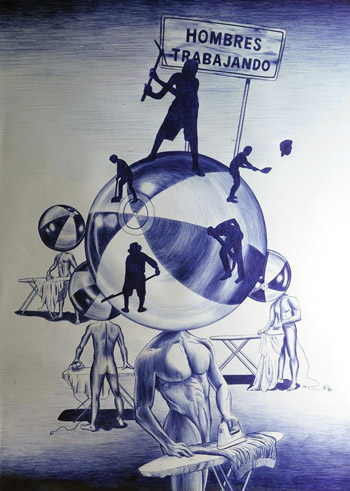 REVUE article