A Kitchen Chat with House & Green store manager Beatriz de Castillo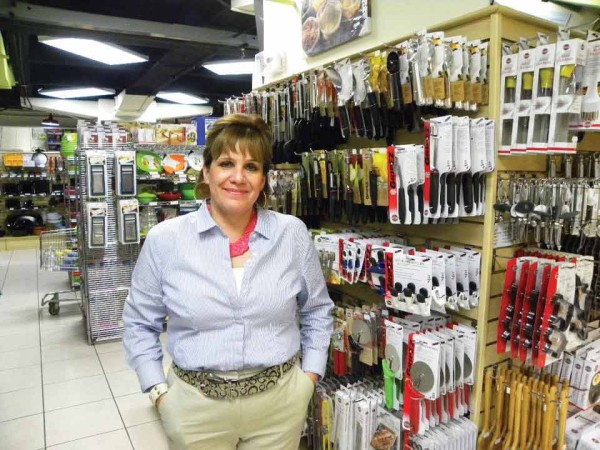 Text/Photo by Shannon McCullough
What kitchenware is most in demand at House & Green?
There is a wide spectrum of cooks that shop at House & Green. For example, for those who like to bake, we have a large variety of cake and cupcake molds; cookie sheets; decorating tubes; and many other items that add to the joy of baking. For outdoor cooking, House & Green carries the Mr. BBQ brand, which is very popular. The store's NORPRO line includes a variety of kitchen utensils that are used for everything from peeling an orange to an efficient French press.
What does every cook need in the kitchen?
Nicely balanced knives: a variety of them that that will serve various cutting needs; and of course, a good knife sharpener.
Cutting boards: preferably color-coded to prevent cross contamination.
Well-crafted pots and pans: that fit the style of your cooking needs, preparing omelets, sautéing, frying, stewing, etc.; and also to be considered, the quantity of food to be prepared.
Good-quality cooking equipment: including kitchen spoons/ladles, colanders, thermometers, measuring cups and spoons, zesters, graters, a sturdy French whip, silicone scrapers, and for experienced cooks, other specialty items.
Can you order something that is not in the store, for instance an ice cream maker?
Yes, if it is made by a brand that we carry at House & Green.
Can you delivery products ordered by your customers?
We deliver to any area in Guatemala (city and departments).
For more information, www.houseandgreen.com.gt